Published 23-03-2021
| Article appears in April 2021 Issue
Wet weather drives home need for problematic-leaks specialist Adseal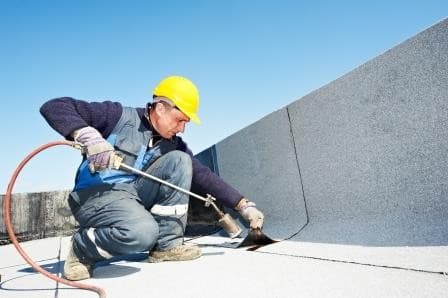 The record-breaking rain that has fallen along much of Australia's east coast these past few days has made many people acutely aware of any leaks in their roofs. Their gut instinct is to call a plumber and, in many instances, that's all that's needed for a quick fix.
But what if this is not the first time your business premises have experienced leaks? What if you find yourself calling the plumber over and over again and all they do is apply some silicon to your roof? That's when you should call a business such as the Adseal Group, which has been operating in Australia for more than 30 years.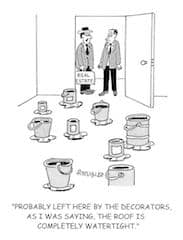 "The unseasonable weather is apparently causing a lot of ongoing leaks to resurface and that's where Adseal specialises – in those problematic leaks the usual plumber hasn't been able to address," Adseal managing director Athol Stead told Industry Update. "When people come to Adseal it's because they have a serious issue that needs a long-term solution."
Problematic leaks need forensic investigation to identify the point of water ingress, along with comprehensive reporting. Reports are typically needed when a building gets old and deteriorates. Adseal is currently offering a free roofing condition report.
Adseal's point of focus is the membranes that line roofs. These have a finite lifespan. Mr Stead said many people ignored them until they became problematic.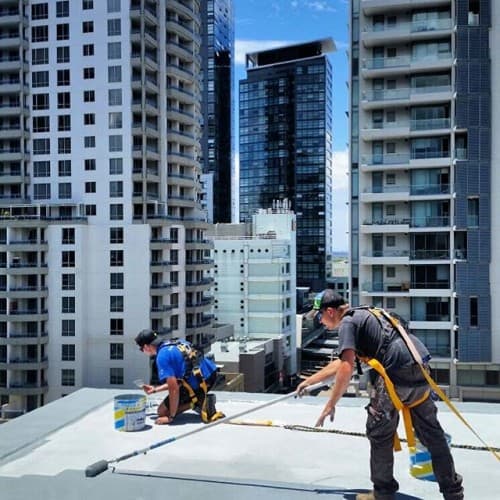 "That's when they look for a specialist to come in. We can give them a photographic report and recommend a methodology to tackle the problem. If remediation is complex or going to be expensive, we give a detailed explanation as to why," he said.
Adseal is Australian-owned and operated. It services the roofing, building, and waterproofing industries across the whole country but most of its work comes from around Sydney.
As specialist waterproofing consultants and contractors, Adseal's services include rusted gutter box repair, leaking sheeting encapsulation, treatment/replacement of rusted flashings, and application of solar reflective heat reducing coatings.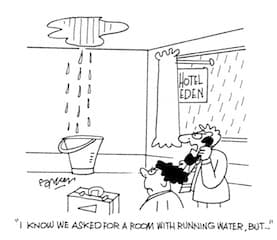 Regular repair and maintenance of roofing systems reduces the risk of water leaks and long-term damage to substrates and structural elements.
Typical roofing repair services include:
Removal and replacement of aged membrane roofing systems
Refurbishment of deteriorated membrane and metal roofs and gutters
Repair to facades and parapets
Replacement of failed joint sealing
Application of solar reflective coatings
Installation of durable surfaces or membranes in trafficable areas  
Typical waterproofing repair services include:
Damp proofing plant room floors
Repairs to lift pits and failed basement tanking
Relining leaking planter boxes
Repair of deteriorated concrete structures and membrane encapsulation
Application of barrier and impregnation products to damp walls
Repair to leaking balconies and decks
Corrosion mitigation systems due to salt, chemicals, cooling towers, or other
Specialist expansion joint sealing to building movement applications
Epoxy injection to bind up masonry surfaces or to reduce moisture attack.