WESTERN SYDNEY COUNCIL JOINS AUSTRALIAN MADE CAMPAIGN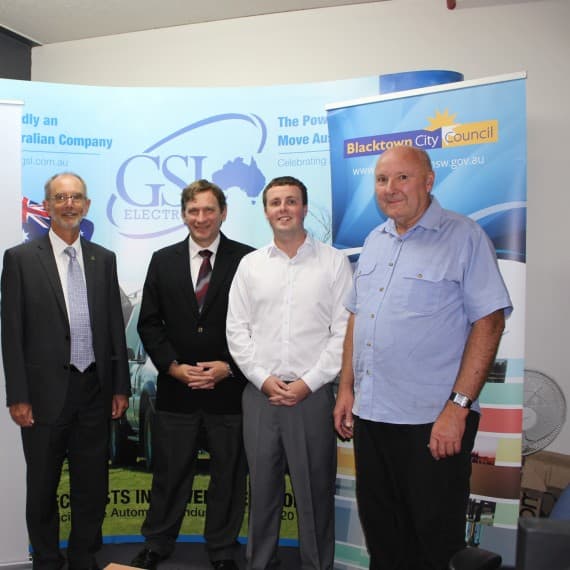 The City of Blacktown in Western Sydney is driving the message home about supporting local manufacturing, by joining forces with the Australian Made Campaign.
Blacktown City Council (BCC), which forms the largest local Government area in NSW, will become the first Council in NSW to form a partnership with the Campaign.
Australian Made Campaign Chief Executive, Ian Harrison said the City of Blacktown set a good example for other councils, and hoped more Councils in the region would follow suit.


BCC and Australian Made will be working together to facilitate investment, economic development and prosperity within the municipality.


BCC is currently undertaking a number of initiatives to assist local manufacturers in remaining competitive.
Earlier this month the Council announced a joint research program with the University of Western Sydney, aimed at identifying the requirements for transitioning towards advanced manufacturing, and the means to facilitate it.
The Council also has local procurement policies in place, and regularly promotes 'buy local' campaigns aimed at both the consumer and business communities.


Blacktown City Mayor Stephen Bali said the message about buying locally made and grown products was particularly important for the Blacktown economy, which is heavily reliant on the manufacturing sector.
The industry employs 12 percent of the local 111,000-strong workforce. 


"Given our positioning, we want to raise awareness of the potential for growth and prosperity in this sector, and to help to facilitate it. Our relationship with the Australian Made Campaign plays an important part in this," Mayor Bali said.
"We are proud to have over 1000 manufacturing businesses from various sectors in our municipality, 68 percent of which are small businesses."


Mayor Bali said the sector is presented with many challenges, but many local manufacturers are meeting the challenge.
"They are innovating and transitioning into the era of advanced manufacturing," he said. "Blacktown City Council wants to celebrate these success and play our part to support our local industry."
Blacktown City Council serves one of the largest and fastest growing areas in Australia.
If it can lead change locally, its work has the potential to be applied across the country.
More than 2000 businesses are currently registered to use the Australian Made, Australian Grown certification trademark, which is administered and promoted by the not-for-profit Australian Made Campaign, and can be found on more than 15,000 products sold here and around the world.


To register your business or Council with the Australian Made Campaign, visit www.australianmade.com.au.