WESTERN AUSTRALIAN TOWN LEFT WITHOUT SEWAGE AFTER STALLED MINING AGREEMENT
06-07-2016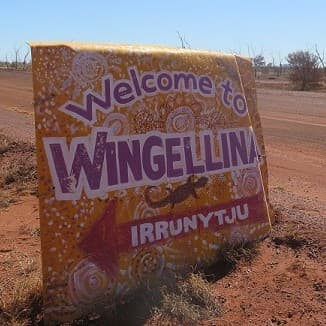 Residents of a rural Western Australian community have been left without appropriate sewerage, bitumen roads and other essential infrastructure as a result of a stalled deal with a mining company.
The small town of Wingellina, has a meagre population of 100, and sits on one of the world's largest undeveloped nickel deposits.
Mining company, Metal X, took complete ownership of the Wingellina nickel deposit in 2006, before signing a landmark mining and access agreement with the traditional owners of the Yarnangu Ngaanyatjarra Lands In mid 2010.
The agreement stated that Metals X would relocate the Wingellina community when the time came to start mining.
However, six years on, the price of nickel has dropped and production of the Wingellina nickel mine is at least five years away.
Irrunytju traditional owner and Wingellina deputy chair Christopher Reid said since the agreement with Metals X was signed, the community had found it hard to secure long-term infrastructure.
"No-one is going to spend money. They think we are going to move the community so we have been missing out a long time," he said.
"The Government thinks 'Oh they are going to move the community, why are we going to risk spending a lot of money on the community when they are going to move it?'
"We're talking about proper sewerages, sealed roads and fencing.
"We are sort of stuck in the Government and the company's confusion. We don't know when the mine is going to start and in the meantime we live in poverty."
Warren Hallam, the Metals X executive director said no-one had ever tried to move a town in WA before, stating that his compnay would wait for nickel prices to improve before begining any work on the proposed site.
"But there is an undertaking on a contractual basis that we will try to move that town," he said. "Our view is that it [the delayed nickel mine] should not be used as an excuse not to invest in the town site."
Mr Hallam said conditions in the community were substandard.
"It hasn't had the support that it requires to maintain its infrastructure," he said.
"It doesn't have bituminised roads within the town itself. It doesn't have a reasonable water source.
"There were many signs a couple of years ago around saying not to drink the water if you were pregnant or sick."
But Housing Authority service delivery manager Greg Cash has said that 32 houses had been refurbished in Wingellina since July 2010 when the mining agreement was signed.
"The Housing Authority has continued to invest capital and operational funding for Wingellina, and there has been no change to this funding position," Mr Cash said.
Orignal article: ABC news