Western Australia to build Australia's longest electric vehicle charging route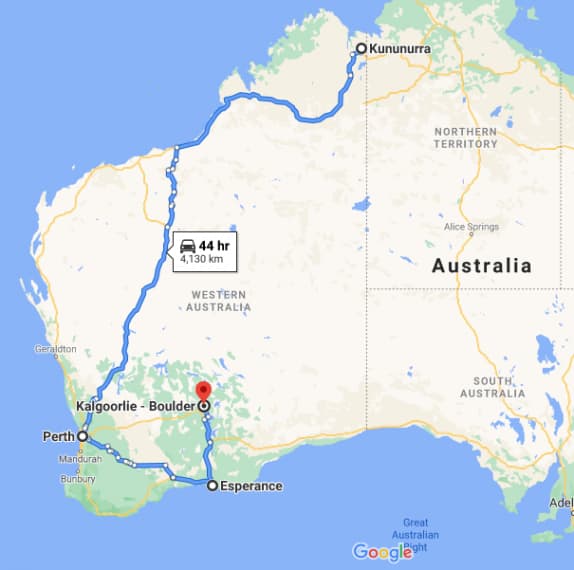 One of the drawbacks to owning an electric vehicle is the lack of charging infrastructure in remote locations. Well, Western Australia has an answer to that!
A desert dash through the outback in your electric car is on the horizon after the state government announced a $21 million electric vehicle strategy, which will include the creation of Australia's longest EV charging network.
"This announcement represents an exciting time in Western Australia, with the state contributing some of the most significant funds of any Australian jurisdiction towards charging infrastructure that will facilitate the uptake of this environmentally sustainable technology," Innovation and ICT Minister Dave Kelly said in a joint statement.
The charging network will run from Kununurra in the north to the state capital Perth, then down to Esperance in the south and to Kalgoorlie in the east – some 4,130 kilometres total.
The EV charging initiative will be accompanied by a target of acquiring at least 25 per cent electric vehicles across eligible vehicles in the state fleet of passenger and small commercial vehicles (but not including police department). EV charging stations will be installed in government buildings.
The WA government is looking to join the global shift to electric vehicles, seeing opportunities to create "battery minerals", as well as possibly a battery manufacturing industry in the state.
"The global uptake of electric vehicles is one of the most exciting opportunities for Western Australia to create jobs and support economic growth the economy as part of the low-carbon transition," Labor premier Mark McGowan said in the joint statement.
"Electric vehicles provide a pathway towards decarbonising road transport and improving air quality in Western Australia. The industry also has huge potential to create jobs for Western Australians.
"Western Australia has the skills, infrastructure and standards to become a key player in the global battery value chain.
The state government will also invest in two hydrogen refuelling stations, launch investigations into vehicle-to-grid charging, and the trial of electric buses on a small route in Perth.
The policy document notes that there are already more than 500,000 electric buses on the roads across the globe and that EVs are likely to be already competitive with fossil fuel cars over the lifetime costs of the car, and that they deliver significant benefits.