WESFARMERS INDUSTRIAL RESTRUCTURES AROUND CUSTOMERS
23-11-2015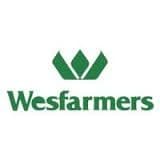 Wesfarmers Industrial and Safety (WIS) has announced a restructure of its business operations to strengthen its position as the market leader of industrial products and services across Australia and New Zealand.
Wesfarmers Industrial's Managing Director Rob Scott said the changes are designed to improve the company's offer to customers, reduce costs and strengthen its platform for the future.
"These changes are in response to the challenging market conditions faced by our customers and in our own business. By removing complexity in our business, we can unlock the benefits of our scale and national distribution network and invest further in specialist solutions for our customers," Mr Scott said.
The new operating structure will be the most significant change in WIS since Wesfarmers acquired the business in 2001.
The new structure brings together Blackwoods and specialist businesses including Protector Alsafe, Bullivants, Bakers and Total Fasteners into a 'new' Blackwoods with unparalleled scale and capability in the Australian market.
The New Zealand businesses of Blackwoods Protector, NZ Safety and Packaging House will also come together as an integrated New Zealand operation.
Blackwoods' customers will continue to have access to the specialist products and services of the other businesses in the WIS portfolio including the Workwear Group, Coregas and Greencap.
"We are committed to strengthening our market leading services in specialist areas such as safety, lifting & rigging, fasteners and construction to name a few. Our specialist operations can now benefit from being part of a larger and stronger national platform which will enable us to invest more in innovative customer solutions," Mr Scott said.
"We are confident that these changes will deliver significant synergies across merchandising, sourcing, supply chain, property and support services that ultimately will deliver more value to our customers.
"This transformation will see greater focus and investment in new products, digital solutions and service delivery models to meet the changing demands of our customers."
The new operating structure will be implemented progressively through the remainder of the financial year.