Welding world first for Kemppi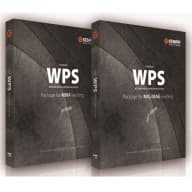 Kemppi is the world's first welding equipment manufacturer to introduce Welding Procedure Specifications (WPS) for on-site welding.
From July 1 2014, all structural steel and aluminum products must be CE marked, as stated in the European Commission's Construction Products Regulation (CPR). Workshops manufacturing construction products will require certification in accordance with EN 1090-2, which states that all welding activities have to be in compliance with EN ISO 3834 – Quality Requirements for Fusion Welding of Metallic Materials.
To meet the requirements of the EN 1090-2 standard, Kemppi has released the first standard WPS packages for workshop and project-site use. These WPSs apply to both MIG/MAG and MMA welding and are ideal in the demanding and constantly changing environments of construction sites.
Suitable for use with FastMig Pulse or FastMig X 450 welding machines, the standard Kemppi WPS package contains 16 WPSs, which also cover pulsed welding.
The standard welding procedure specifications comply in full with EN ISO 15612 and can be used for steels in strength classes up to 355 MPA in manual welding of structures in execution classes EXC1 and EXC2.
Kemppi's standard WPS package for MMA welding is based on customer needs.
It contains all necessary welding procedure specifications in an easy to understand format and is compatible with all MMA welding machines.
If there are no impact strength requirements, these WPSs can be used with filler materials of class EN ISO 2560-A E 42 4 B 42 H5.
When an impact-strength requirement is set, these WPSs can be used with the following filler materials: Esab OK 48.00, Böhler FOX EV 50, and Elga P48 S.
The ArcQ system is based on the requirements set forth in the EN ISO 3834 welding quality management standard, which constitute a cornerstone of high-quality manufacturing.