WELDING TRAINING TO ANSWER QUEENSLAND SKILLS SHORTAGES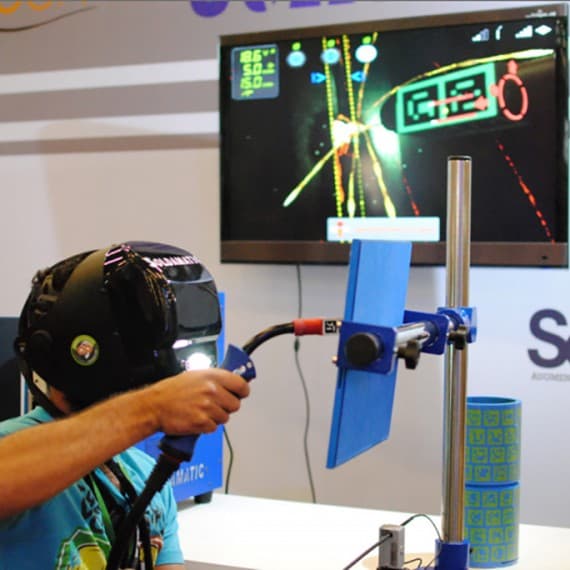 Weld Australia is teaming up with the Queensland State Government and TAFE Queensland SkillsTech to improve welder training in Queensland to meet the demands of the state's defence and manufacturing industries.
The Government has pledged $800,000 to the project to fund the purchase of ten augmented-reality welding simulators, with five to be based at SkillsTech in Acacia Ridge, with the remaining five destined for regional areas.
According to Queensland Minister for State Development, Manufacturing, Infrastructure and Planning Cameron Dick, "We want Queensland welders to have the technology and coursework to meet the international welding standard increasingly being required for major defence and commercial projects, so we are planning for the future."
"Training with the augmented reality system is considerably faster than traditional welding training, enabling us to get experienced welders to the ISO 9606 level in reduced time and cost over traditional training methods," he added.
Weld Australia CEO Geoff Crittenden added: "Queensland as a whole faces a significant shortage of qualified and certified welders. Without action, the state will be unable to meet future demand for defence, rolling stock, infrastructure and resources projects."
"In particular, Queensland's welders must be properly trained and ready to deliver the $5 billion LAND 400 project. This landmark project is an economic game-changer that is expected to create over 450 advanced manufacturing and engineering jobs across the state," said Crittenden.
"With global defence giant Rheinmetall set to establish its Australian headquarters in south-east Queensland, local welders must be trained and qualified according to global best-practice to ensure they can reap the benefits of this huge defence industry programme," he added.