WELDING TECHNIQUE USED TO BLAST CANCER
13-12-2016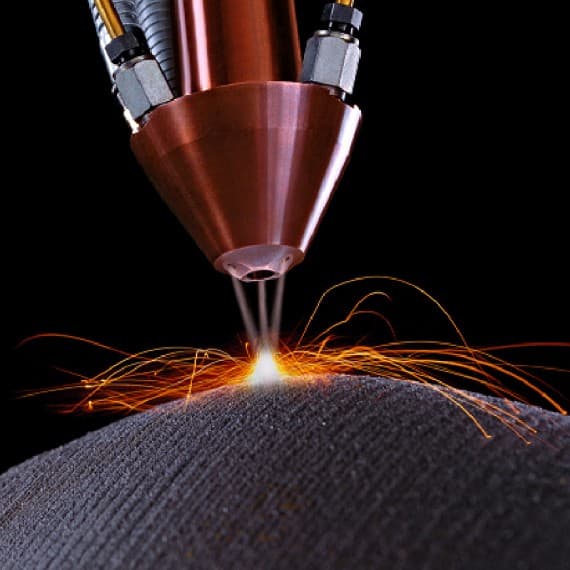 Most people would be reluctant to use a welding torch on their own body, but research is showing that plasma jets might well be able to kill cancer cells and heal wounds. 
While the process has only been tested on mice, researches from the University of South Australia have been able to demonstrate that cool jets of plasma are able to stimulate cells, aiding in the healing process. 
Researchers at the University of South Australia have found that cool jets of plasma stimulate cells in the bodies of mice, helping to close wounds or kill tumours.
"We've found that under some circumstances, you can use the plasma to directly intervene with certain cellular signalling processes, which is quite important for driving a whole range of biological and physiological processes," said Dr Endre Szili, from the UoSA's Future Industries Institute. 
"Recently we've shown that plasma can be used to deliver signals into a solid tumour and we've shown that you're able to trigger cell death within the cancer mass. This could potentially explain how plasma could be used as a targeted therapy, because you can aim the plasma just at the site of the tumour."
Plasma arc welding, traditionally used in materials processing, uses heated ionised gas to transfer an electrical current to worked pieces of metal. Unlike conventional arc welders, the plasma jets being researched for medical use are cool to the touch and can be applied to skin.
The focused precision of the plasma application, coupled with the the fact that cool plasma is less damaging for the patient than currently used radiation and laser therapies, mean that this technique has a significant advantage over currently used technologies. 
Plasma jet therapy works by activating oxygen and nitrogen molecules in the air using a bench top plasma unit. These reactive molecules – collectively known as RONS - are part of the cellular signalling process. Previously thought to be exclusively detrimental, RONS have proven to be beneficial, if levels are carefully regulated. 
Long thought to be detrimental to the health of the body and a contributor to ageing, RONS have now been shown to have benefits if levels are carefully monitored.
In order to safely deliver RONS to cells, the Future Institutehas developed a hydrogel dressing (below) which can be used to indirectly apply plasma to tissues in the body.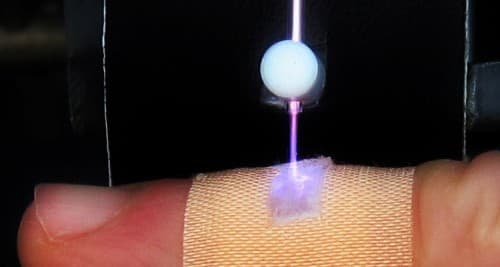 "We're taking quite a cautious approach, so what we've done is we've used the plasma to activate these dressings which are usually applied to wounds," Dr Szili said.
"What this does is removes the potentially quite damaging shorter lived and highly reactive oxygen and nitrogen species because they're filtered out.
"Then you have the longer lived reactive oxygen and nitrogen species which are left reactive, and they can also be quite beneficial for stimulating wound healing."
The mice trials were completed earlier this year and are expected to progress to pigs in 2017, with human trials as close as 36 months away.