WELDING RANGE PUTS SAFETY FIRST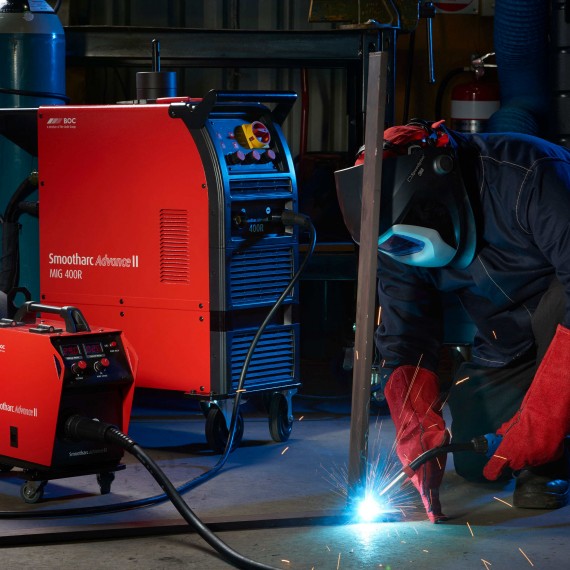 BOC has realigned its welding range with eight new models that offer the latest in welding technology. The new range is described as affordable and easy to use, with improved safety and quality.
According to Richard Fowles, Senior Product Manager of Welding Products: "Safety is a top priority for BOC and our customers. With new legislative changes in electrical safety, our machines now carry the Regulatory Compliance Mark (RCM) required by all welding manufacturers in Australia."
There are four new portable models. The Smootharc MMA131vrd and MMA171vrd models are for fabricators who need mobility, with new TIG capabilities and voltage reduction devices that reduce open circuit voltage to safer levels. The Smootharc Multi-Process 180 and Smootharc MIG181 models can be specified with optional spool guns for added convenience.
Two remote power units, the Smootharc Advance II MIG250R single-phase and Smootharc Advance II MIG400R three-phase, offer MMA capability. And there are two high-end digital machines from EWM: the Tetrix 230 ACDC Comfort 2.0 TIG inverter incorporates MMA capabilities; and the multifunction Phoenix 405 Progress Pulse offers MIG/MAG with MMA, TIG and arc air gouging.
BOC
131 262
www.boc.com.au