WELD SAFE WITH THE TRANSARC RANGE
16-11-2017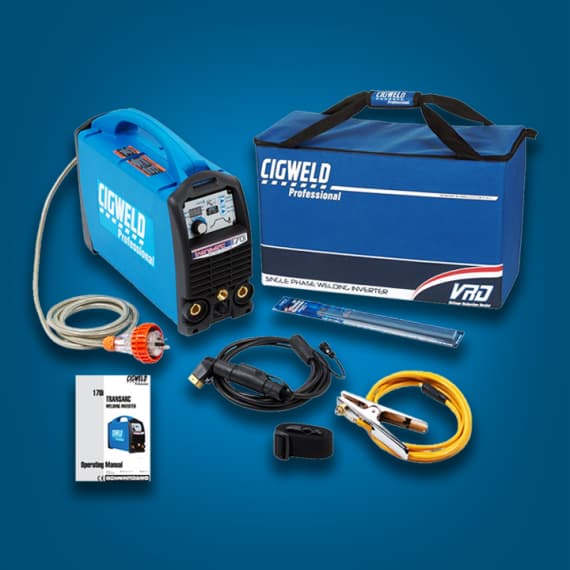 Cigweld offers a range of mine-specification welding units built to the most stringent safety standards, and the Transarc range is the safest of them all. 
Transarc welding units offer maximum safe operation not just for the mining industry, but also for any confined space where safety is paramount.
These single-phase inverters offer maximum welding currents of 130 or 170A, with a combination of safety and performance features that is hard to match.
With an insulated plastic housing, inbuilt fail to safe and a voltage reduction device, operators are protected from electric shock hazards. The mine spec versions have a braided and reinforced supply lead that virtually eliminates the risk of electric shock from a damaged power cord.
To further ensure operator safety, the stick electrode in the mine spec unit features a dead-man's switch that ensures the electrode voltage before you start is 0V.
High welding efficiency is guaranteed, thanks to exceptional arc start and run performance, and TIG shielding gas control eliminates wasted gas between welds.
The provision of stick and lift TIG options ensure that these extra safe welding machines meet the demands of many different industries.
Cigweld
1300 654 674
www.cigweld.com.au