Published 04-03-2021
| Article appears in April 2021 Issue
Welcome aboard! New editor joins Industry Update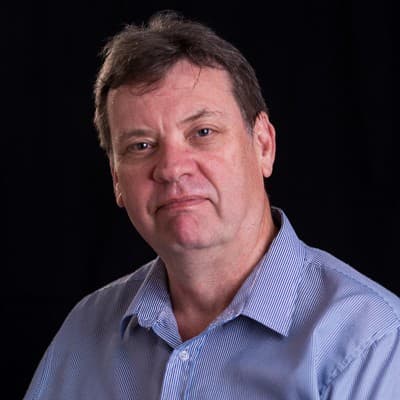 Industry Update would like to give a warm welcome to our new editor, Barry O'Hagan.
Barry brings a wealth of experience to the role, having worked as a media professional for more than 25 years.
A former newspaper and magazine journalist, he has a passion for telling the stories of businesses and the people that work in them. He endeavours to find innovative ways to share what's new and what's important.
"I look forward to working with the Industry Update team and showcasing the businesses and people who are spearheading manufacturing in Australia," said Barry.
Most recently, Barry worked as a communications professional for IBM Australia and in a number of freelance roles in media production. Prior to that, he edited several trade and lifestyle magazines and served as deputy chief sub-editor on a daily newspaper in South Africa. 
Industry Update owner and Publisher Scott Filby said Barry's editorial guidance will "help Industry Update reach even greater heights and build on its strong relationships with people and businesses in the manufacturing industry".
"Since former editor Laurence Marchini retired in March 2020, Industry Update made an extensive search to find the right person that shares a passion for the Australian manufacturing industry," said Scott.
"It is essential that market leading publications such as Industry Update continue to grow, and we achieve that growth by new people and fresh ideas."
COVID-19 has been the silver lining that has resulted in an incredible resurgence of the Australian manufacturing industry.
Industry Update Manufacturing Magazine is also enjoying a significant growth period and with the launch of the new Industry Update TV show projected May 2021 the company will grow exponentially.