WEG AND DIRECT AUTOMATION FORGE STRATEGIC PARTNERSHIP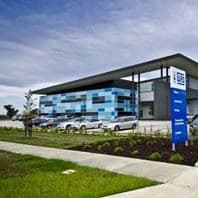 WEG Australia has entered into a strategic alliance agreement with Direct Automation for the sale and support of its industrial switchgear range Australia wide.
Direct Automation Pty Ltd is a direct seller of automation and industrial control products such as PLCs, switchgear, AC drives/motors, operator interfaces, and much more.
"The alliance with WEG, will enable Direct Automation to offer a complete switchgear range to our industrial controls business," said Katie Davies, Direct Automation's Director.
WEG is global systems supplier, providing efficient solutions including motors, VSDs, soft starters, low voltage switchgear and transformers to all market segments, employing over 30,000 staff around the world and manufacturing in excess of 10 million electric motors and one million drives per year.
"Building on Direct Automation market experience, highly efficient business model, and WEG's fast growing product portfolio, the partnership will provide easier and quicker access to WEG products and services, meeting the high demands of the industry," said Leandro Mattedi, WEG's National Product Manager for Automation.
The two companies will jointly market new products and pre-packaged solutions that can substantially impact efficiency and productivity for OEM's and switchboard manufactures.
This is expected to reduce the cost of motor control products and result in faster delivery for customers.
The partnership will enable the traditional resources of WEG Australia and the logistics of Direct Automation to focus on increasing sales and support for the full range of industrial switchgear and motor control products for industry.
WEG service technicians and support engineers are working with the Direct Automation support team to ensure strong product familiarisation.
Direct Automation Pty Ltd
Ph: 1800 633 040