WEBINAR TO UNLOCK THE BENEFITS OF WHOLESALE ENERGY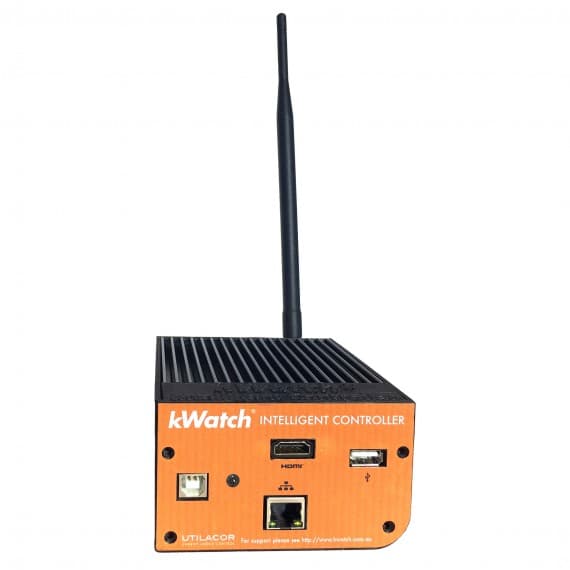 The kWatch Intelligent Controller
Flow Power is set to host a free webinar to explain its wholesale solution for energy management and demand response.
The webinar, which will begin at 1.30pm (AET) on Tuesday 5th September, will provide an introduction to the wholesale power market and explain the ways in which Flow Power's customers can take advantage of it.
Webinar participants will learn about the kWatch Intelligent Controller. This is Flow Power's own "black box" solution that monitors customers' power consumption load-by-load and provides live feedback on both consumption and costs via a web interface.
The kWatch Intelligent Controller can also be used manage energy use when prices change with automatic responses to market signals. This control can extend to multiple sites in real time, reducing grid demand by turning off operations or switching on generators.
An important aspect of the webinar will be a detailed explanation of the Reliability and Emergency Reserve Trader (RERT) panel run by the Australian Energy Market Operator (AEMO). This will focus on how commercial energy users can receive financial incentives to draw less electricity from the grid during certain peak price events.
The webinar will be hosted by Matthew van der Linden, whose decades of experience in energy markets led to the founding of Flow Power and its unique approach to helping commercial users get their energy under control.
You can sign up for the Flow Power Energy Under Control webinar here.
Flow Power
1300 08 06 08
flowpower.com.au