WEBINAR TO EXPLAIN HAZARD MANAGEMENT PROCESSES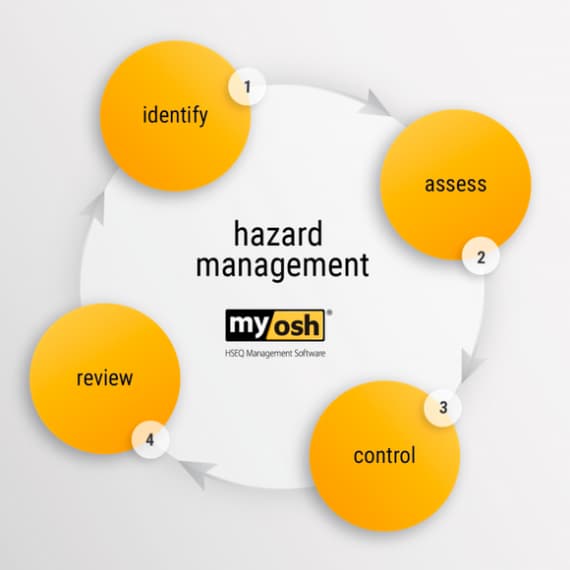 Hazard management is a key aspect of any effective health and safety management system, and the process needs to combine both hazard identification and action management.
The myosh Hazard Management Module guides the user through a four-stage process that helps to build a company's risk profile.
This proactive process begins with hazard identification before moving on to risk assessment, enabling users to understand the harm that could be caused by any hazard, both in terms of the likelihood of harm and how serious that harm might be.
In the third (control) stage, the user is guided to eliminate the hazard or implement the most effective measure of control that is reasonably practicable in the circumstances. And the fourth (review) stage revisits the control measures to ensure outcomes are working as planned.
The myosh Hazard Management Module is integrated with the other modules in the full system, and all the information captured can be converted into actions or incorporated into management reports and dashboards.
Action management and hazard reporting will be the subject of a free myosh webinar on Tuesday 26th September 2017. This will focus on logging of hazards, creation of actions and the way in which the myosh Hazard Management Module works within the overall system.
myosh
1300 469 674
myosh.com