WEB EDITOR SIMPLIFIES ENTRY-LEVEL AUTOMATION
07-05-2018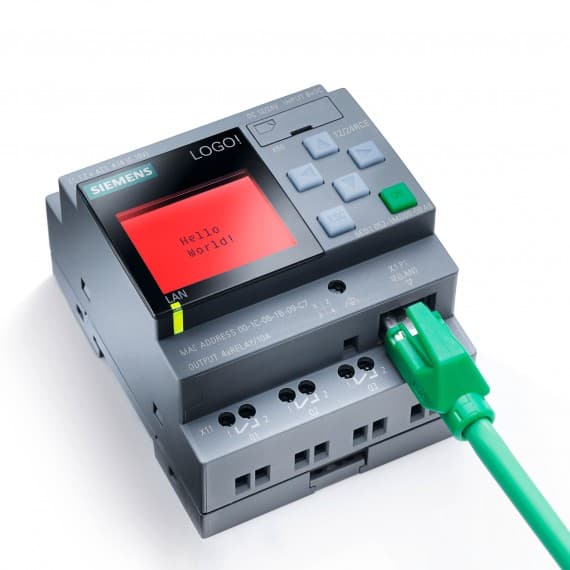 Siemens Logo! 8 logic control modules from RS Components can now be controlled using a novel web editor. The Logo! web editor has been designed to enable the control of individual Logo! 8 logic modules from a PC, smartphone or tablet.
The web editor has been designed to be exceptionally easy to use with no requirement for knowledge of HTML. Simple operating and display elements are included in the library supplied, and additional elements can be easily created and added to the library.
Designed for entry-level automation, the Logo! 8 range comprises eight basic CPU modules that deliver Ethernet connectivity and improved hardware with space-saving displays and user-friendly software.
With simple installation, minimal wiring and user-friendly programming, Logo! 8 intelligent logic modules are ideal for small automation projects where they can save space in control cabinets, and simplify the implementation of functions such as time-delay switching, time relays, counters and other auxiliary relay functions.
The Siemens Logo! 8 intelligent logic modules with web editor capability are now shipping from RS in the Asia Pacific region.
RS Components
1300 656636
au.rs-online.com