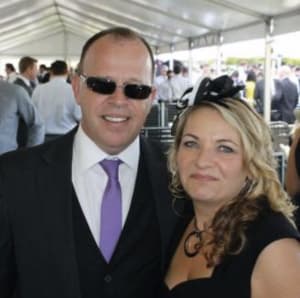 How one man's experience can change a working culture.
Regan Carr is Managing Director of Melbourne-based materials-handling specialist Warequip. He describes himself as "a typical old-school bloke". He has devoted his life to his company, his wife and his three daughters. But lately he is a changed man.
Earlier this year, with no apparent warning, Regan collapsed in the shower at the family home. His first stop was his GP, who tested him for any sign of heart trouble, but was told that his cardiovascular system was in perfect working order. But when he was tested for stress, anxiety and depression, all the readings were all off the chart.
"When I came to think about it", says Regan, "my over-riding feelings were of anger and frustration. And that had begun to boil over into work. I just wasn't performing properly as a boss. My brain was full of emotions, and there wasn't room for anything else". He admits: "For 12 months I saw everything in a negative light".
Treatment following the diagnosis has combined medication with regular psychotherapy, and involved a short break from work, which Regan found hard to justify from his old standpoint. But the treatment is working, albeit slowly. He says: "Just deal with little things first, and then you can move on to the big things". Now, he is learning to switch off, put the phone down and relax, and is proud that he has made some changes for the better.
On reflection, he can see how his condition deteriorated due to his lack of recognition that there actually was a problem. He cites many of the classic symptoms of anxiety, such as increasing self-criticism, fear of failure, and doubt whether he was doing his job properly. This, he says inevitably impacts on decision making and leads to increasing levels of conflict at work. But all the while his work colleagues were unaware of the problems he was experiencing.
"That's the greatest problem", says Regan. "Unless you talk about it, nobody will know. You can be dealing with the most laid-back and seemingly relaxed characters, but you can never truly know what's going on behind the eyes".
"We need a culture such that anyone can go to their boss and talk about issues like this, and we need the bosses to understand the issues", says Regan. "But that's not how it's been", he admits.
Regan Carr is a changed man, and he knows the change is for the better. "In the old days, if one of my staff had come to me and said they were suffering from stress or anxiety, I would probably have told them to harden up", he admits. "But the world has changed, and we can now speak about these things".
Warequip has a workforce of 22, and not surprisingly is predominantly male. Says Regan: "We old-school blokes never used to talk – except maybe down the pub over a beer. And with alcohol involved that's not the best place to discuss mental health, so it's probably best to stick to talking about football".
But now, the culture has changed, thanks to Regan's candor in talking to his staff about his own condition. He says: "This makes this workplace different now... everyone understands that it is right to talk about it [mental health]. And hopefully when our workers move on to another company, each of them will take some of that culture with them".