| Article appears in June 2021 Issue
We look forward to taking the next steps with you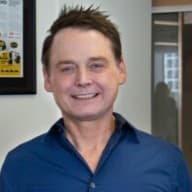 Covid-19 came as quite a shock to many businesses in the manufacturing sector, but perhaps more surprising was that the pandemic would ultimately have a silver lining for the majority of manufacturers, associated industries and even Industry Update Media.
As the owner of Industry Update Media, I recall that 2020 was the best start to a year since 2015, and everyone, it seemed, was looking forward to reaping the benefits of the incredible and prolonged Australian, strong-as-steel economy!
But a new reality was speeding towards us and, as early as the second week of February 2020, I became concerned that the little-known virus that was spreading around the globe was going to change life as we knew it. It did!
Still, in Australia at that time, the worry, concern and fear had not yet surfaced as Covid-19 was only known as a minor coronavirus. 
Astonishingly, however, the front cover headline of the February/March 2020 edition that I and Nicole Charles, IU office manager/PA, chose was, "Is it time to bring more manufacturing back to Australia?"
It was, arguably, the best headline that I had ever picked, but within four weeks the world changed forever as "lockdown", "iso" and "coronavirus" became the vernacular not of some - but of all humankind!
Remarkably, Covid-19 has given the Australian manufacturing industry a new lease of life. 
At Industry Update we look forward to taking this journey with you!
If you would like to share your experience, please email me: scott@industryupdate.com.au