WE ALL GET WHAT WE PAY FOR
26-02-2018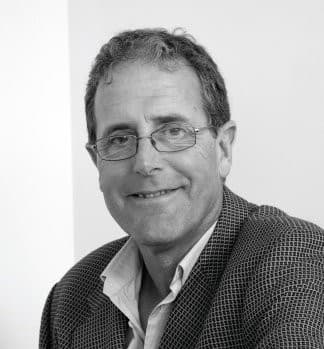 I like a bargain as much as the next person. But it can be all too easy to be swayed by an appealing price tag without taking true value into account. And I have been reminded of this several times this year alone.
Take, for example, consumer electronics. When my son asked if he could have a new iPhone for Christmas (not the latest version), I naturally researched the market and came up with an Australian vendor on eBay selling the model he wanted at a very attractive price indeed.
Sad to say, within weeks of it arriving, faults started to appear – the touchscreen, the battery and so on. And it was only when we took it to the local Apple store that we found it to be a Japanese model that Apple Australia had no obligation to support. So much for the bargain!
It seems strange to relate that companies can fall into the same trap. But they do.
I was reminded of this while talking with long-time collaborator Ross Grassick of Lencrow Materials Handling, who knows of countless instances where forklift buyers have been swayed by the allure of a "bargain basement" forklift, only to find that the running costs are much higher than anticipated, and the reliability leaves a lot to be desired.
Ross is most insistent that with any purchase we really should consider the "whole of life" costs, and explains why in the latest instalment of his Forklift Fundamentals series in Industry Update.
So, it would be absolutely bizarre if governments were to fall for the same bargain blindness in their procurement, wouldn't it? But we all know that they do.
The latest lamentable manifestation of this has to be the Sydney Light Rail Project, the cost of which has already blown out from $1.6 billion to $2.1 billion, and is said to be running months behind schedule.
This is made all the more annoying with the knowledge that neither the rails nor the rolling stock have been sourced locally.
Interestingly, the NSW Government is threatening to penalise the Spanish consortium building the light rail an eye-watering $500,000 penalty for every day it's late. Who knows? Maybe that will make it a true bargain!
And, talking of true bargains, such are the wonders of Australian consumer law that the vendor of my son's iPhone was obliged to "refund, replace or repair" the defective product, which he did, complete with a free postal return and a prompt refund.