Published 06-10-2020
| Article appears in October 2020 Issue
We're headed for a cliff – aren't we?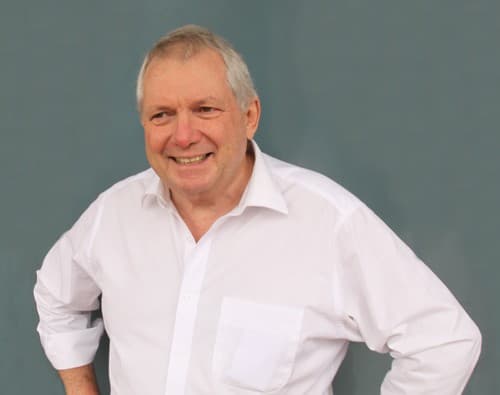 As a publicist for the last 50 years, I read with a pinch of scepticism the multiple warnings the Australian economy risks "falling off a cliff" much higher than the 1991 recession if State and Federal Governments halt spending on Covid relief packages.
 For a start, they won't halt spending.
 The manufacturing, mining and other welcome measures announced recently and also contained in the Federal Budget demonstrate that the wise counsel from multiple parties across party lines is being heard in the Federal and State capitals.
 This includes the representations of big business, big unions and everyone else with a legitimately vested interest in restoring our national economic recovery after the huge hit it has taken.
 But it is worth standing back and sorting the likely reality from the strident calls from these legitimately vested interests benefitting from current wage supports and other incentives.
 Because it is a fact of public life that if you introduce measures that give support to particular sectors, you create an instant pressure group that will howl with discontent when there is a threat of them reducing.
 So my point – as a former journalist and political press secretary – is that you have to listen carefully and form your own balanced judgement about what the likely future reality will be.
 There is no doubt this Covid situation is serious and will be enduring. It is more serious than the five or six major economic disruptions I have worked through over the last five decades, starting with the oil price shock in 1974. Remember that? By March 1974, the price of oil had risen nearly 300%, from US$3 per barrel to nearly $12 globally.
Those were the days when some of the fossil-fuel dependants in Australia and New Zealand – myself included – could only use their cars on alternate days according to odd and even number plates.
NZ suffered losses of 100,000 skilled workers, mostly to Australia, from a labour pool of about a million. I was working with the NZ Prime Minister's Economic Advisory Group at the time (remember Piggy Muldoon?) and putting out messages to interest groups (employers, unions et al) about how the economic pie had shrunk and we would all be getting less.
I moved to Australia to be greeted a decade later by the 1987 stock market crash when the Dow Jones fell overnight by 22.6 per cent (508 points). The Australian share market lost around 25% in one day and 41.8% of its value by the end of October.
But both markets came back strongly.
Falls of similar magnitude seem minor when the Dow rides at 26,000-28,000.
Such falls are now just a bad night, not a tectonic shift as it as was headlined then.
That doesn't mean they won't happen again, with flow-on effects for business, but history suggests it would recover again even if this did happen (and probably sooner than expected, given that human beings by and large are optimistic creatures, who prefer to build for success than plan for failure).
 Move forward another decade to the 1990s with Australia in the "Recession we had to have" (Paul Keating, 1990), then tech stock bubble, then the Global Financial Crisis from 2002. We picked ourselves up, dusted ourselves off, and put in a world-class performance economically.
 Then along comes Covid.
 What's different this time is the magnitude of the problem. It is a huge problem. But it is also engendering a huge response. And one that does engender some optimism among the more general gloom of the daily commentators.
 Take the comments of John Edwards, of the independent Lowy Institute, for example. He recently gave us some perspective and pointed out that, after infections of more than 23,000 Australians, and the deaths of more than 420 (at the time he wrote), the coronavirus is fading sooner and with less economic damage than expected.
 "Despite Victoria's second wave of infection, Australia's economic recovery from coronavirus is under way," he says. "The bitter aftermath includes high and rising unemployment, vastly increased government debt, and a markedly less congenial global economy."
 "Though formidable, the fiscal challenge is well within Australia's means, especially if the Reserve Bank remains willing to acquire and hold Australian Government debt. It may need to anyway to suppress an unwelcome appreciation of the Australian dollar in a world where major central banks are committed to low long-term interest rates.
 "Australia's increasing integration into the East Asia economic community offsets the draft from the major advanced economies, but the US- China quarrel and the dislocation of global trading and investment relationships it threatens heightens the tensions between Australia economic and security choices."
 So, not all bad, not all good.
 And, as most of us right now are focussed on survival, it might also be time to look ahead and position ourselves for change. Change, along with taxes and death, is one of the few absolute certainties of life.
 Amidst change, we can either adapt and plan to succeed, or not adapt and let failure take its course. It is a clear choice, a strategic vision. Even if the path to success is complicated, businesses have to start with a vison of where they want to be, to see challenges and change as a time of opportunity, of positive thinking.
Because business opportunities haven't died from the coronavirus. They are still out there.
 Some have diminished, some have been put on hold – and huge new sectors are quietly opening up in the background (hydrogen and solar power, for example, as well as communications, sustainable resource development, energy-efficient building, improved logistics to manage and protect supply chains, industry 4.0 automation to respond nimbly to changing demand.
Already as a specialist company operating in the B2B space, we are seeing expanding optimism and planning among existing and new clients who want not only to respond to change, but to be seen to respond by the markets they want to reach.
The imperative for forward-thinking B2B companies is to communicate that they are taking the lead, and responding to changing needs – as well as having the ability to adapt swiftly if further changes arise – to better serve their client base.
 So yes, we might be headed for a cliff. But it may not be as tall as we thought. And adaptable businesses will land on their feet and thrive through flexibility and innovation.