Wazer Desktop waterjet: An innovation success story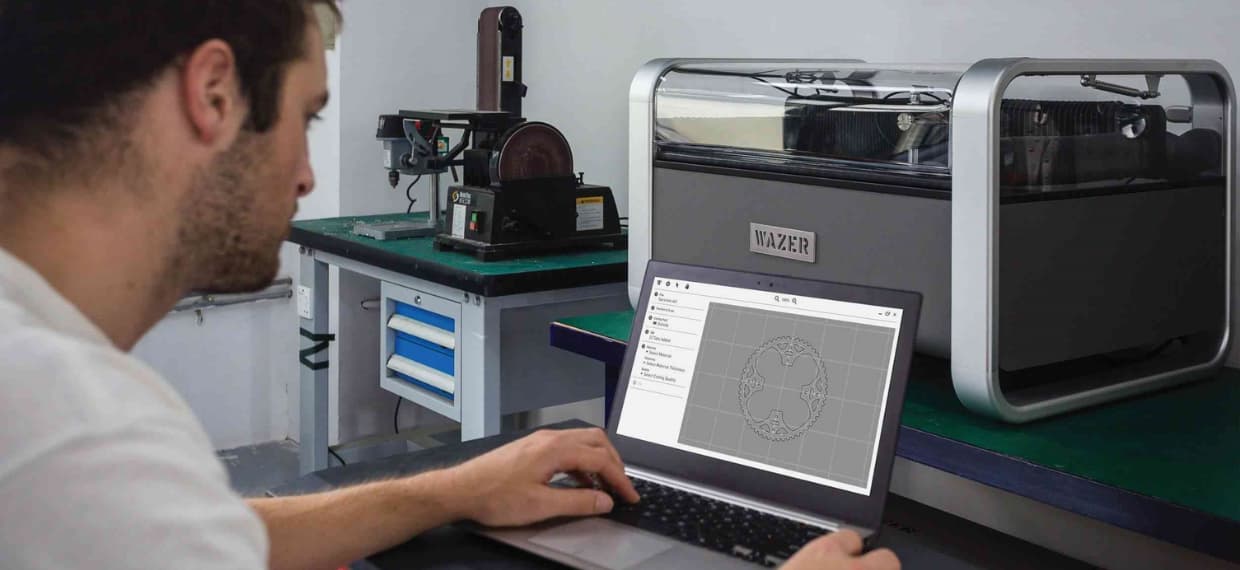 Although Waterjet cutters have been around for a long time, their size and cost has placed them out of the reach of individuals or small businesses.
The first desktop waterjet, Wazer cuts any hard or soft material with digital precision, using a high velocity jet in a combination of high-pressure water and abrasive particles.
Co-founders of Wazer, Nisan Lerea and Matthew Nowicki met at Penn Engineering when they were building custom racing cars for the Formula SAE international competition. Their quest for a solution to make precision cuts in hard materials sparked their interest in low-cost waterjet technology.
In 2012 Nisan led a team of undergraduate students on research in developing the technology and in 2015, the project had advanced to the point where both quit their jobs to continue developing the waterjet.
By January 2016, the team temporarily moved to Shenzhen, China to join the Hax Accelerator, the world's first and largest hardware accelerator. Most of that year was spent in Shenzhen to develop the business and refine the design and engineering of Wazer.
During that time an engineering team was assembled to assess market needs, subsequently  building five generations of prototypes and testing performance across a wide variety of materials. The design of the final prototype considered the need for production processes and involved building relationships with key manufacturing suppliers.
Exceptional market response
When the final prototype was shown, market response exceeded expectations and a few years later, the founders decided to focus full time on manufacturing the first desktop waterjet.
Today, the Wazer team comprises mechanical, electrical and manufacturing engineers who collectively have led the designs of multiple products both at startup and large companies. 
The Wazer small format waterjet can cut through sheets of any material including metal, stone, ceramic, composites, plastic, rubber and foam. It is great for professional-grade fabrication. Users have been attracted by its simplicity of setup which is connected to standard electricity, water and drainage.
The unit's compact size fits in any work space and brings professional-grade fabrication into any workshop. It is ideal for on demand cutting of custom parts and its in-house capabilities reduce costly outsourcing.
Wazer has been in high demand by small manufacturing businesses, research and development facilities, universities and technical departments where it is used for prototyping, manufacturing, fine art and instruction.