A WAVELENGTH AHEAD WITH THE SUHNER ROTOMAX
11-10-2016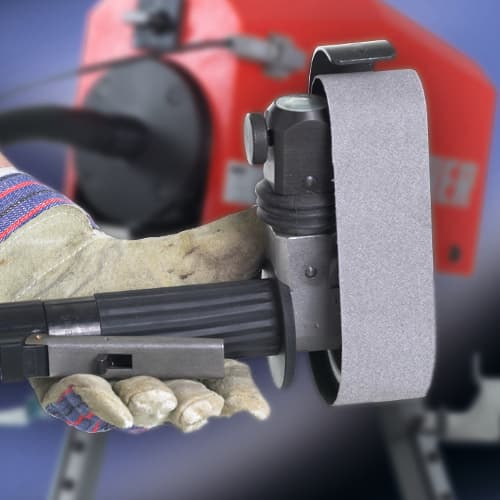 Many applications – One machine
Anyone who has polished or finished some kind of complex metal component knows that it is not the easiest job in the world; the weight of hand-held grinders makes it difficult to maintain an even, clean grinding pattern, and it can be hard to keep the tool speed constant.
Now, thanks to Suhner, there is a machine that puts things right: the Suhner ROTOmax. 
As the name implies, ROTOmax is a machine with maximum output and high tractive power.
It overcomes the difficulties of more traditional hand-held machines with a flexible shaft that separates the drive motor and tool head.
This combination ensures a powerful tool that can be operated for extended lengths of time without extreme user fatigue.
 
All-round talent with many possibilities
Thanks to the flexible shaft concept, a variety of work can be performed professionally with a single machine. Lightning-fast, exchangeable manual units convert ROTOmax into an angle grinder,
straight grinder, angle polisher, belt sander or tube polisher, or make it suitable for grinding in tool and mold making.
Due to this versatility, ROTOmax is used in many industries, from metal manufacturing through jewelry, casting, architectural metalwork and on to glass, concrete and stone polishing. It is perfectly suitable for the surface treatment of stainless steel in particular with applications such as balustrades, commercial kitchen benchtops and food production equipment.
The ROTOmax is a true all-rounder when it comes to reliability, power and sensitivity.
Suhner Australia
02 9648 5888
www.suhner.com.au