Published 24-03-2021
| Article appears in April 2021 Issue
A watered-down Industrial Relations Omnibus Bill passed in the Senate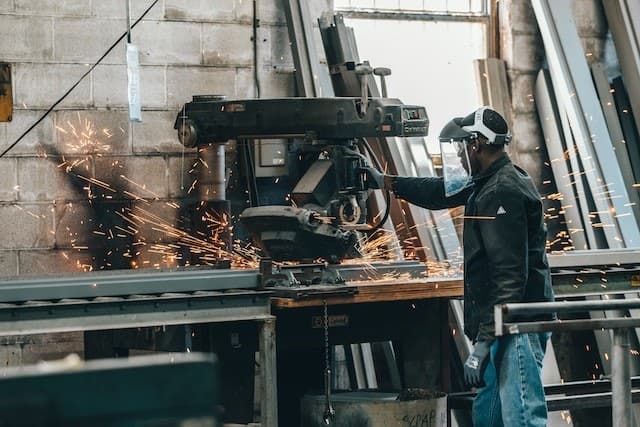 A reduced version of the much debated Industrial Relations Omnibus bill reforms was passed in the Senate on 18 March 2021 in the lead up to the end of the JobKeeper scheme this month.
 
There were mixed reactions from employer groups, business and workers sector with the current form of the Omnibus bill.
The peak employer AiGroup welcomes the bill saying that there is now "a clear definition of a casual employee".
 
AiGroup also welcomes the "protection against unfair 'double-dipping' claims that would have imposed costs of up to $39 billion on employers and led to widespread business closures and mass job losses".
AiGroup also acknowledges that there is still work to do over the coming months to secure full support for the changes.
In particular they raised issues to do with "an enterprise agreement withering on the vine because of an unworkable Better Off Overall Test and Fair Work Commission approval process".
 
The peak employer group was joined by the Australian Chamber of Commerce, Business Council of Australia, Australian Mines and Metals Association and Master Builders Australia in their position with the changes.
They called for further review of an "award system that is far too complex and inflexible," as well as " the lost opportunity for project life greenfields agreements" to drive investment and jobs.
However workers and union advocates from the mining, metal, plumbing and electrical sectors are calling for Australian workers "not to be run over by the omnibus" leading a 'Stop the Bus' campaign.
They say the laws passed will allow employers to determine who is a casual employee. This will mean that workers who seek conversion to full-time have no capacity to challenge a refusal in the Fair Work Commission.
Advocates for the construction sector, CFMEU, says that if it wasn't defeated the Government's proposed greenfields agreements would've locked workers into substandard wages and conditions for as long as 8 years.
Allen Hicks, ETU National Secretary says Australian workers did their part to keep the economy strong through the COVID-19 crisis, and it is shameful that workers in the retail, transport and logistics, maritime and construction industries are negatively affected in the passing of the IR reforms.
"The pandemic has shone a spotlight on just how precarious employment can be for too many people in this country. We have also seen that essential workers include not only nurses, aged care workers, paramedics and health professionals, but also the workers in the retail, transport and logistics, maritime and construction industries that keep the economy moving and supplies flowing when times are tough."
When Prime Minister Scott Morrison's government first held industry and business consultations with the sector in May 2020, the Federal Government established five working groups targeted for IR reforms – casual and fixed term employment, award simplification for those impacted by covid-19, enterprise agreements process, compliance and enforcement and Greenfields agreements for new enterprises.
Meanwhile Federal Opposition leader Anthony Albanese launched a Unions NSW report "Wage Theft The Shadow Market: Report" providing evidence of wage theft in particular among farm workers.
Among the report's key findings are case studies of underpayment among farm workers; where 96% of jobs are offering piece rate wages, which do not allow workers to earn the national minimum wage. Among the wage rates include a $2 per hour rate.
Mr Albanese addressing the newly passed IR reform bills says there's a need for government to urgently address acute needs of the agricultural sector to make sure farm workers are protected and produce are harvested.
"There are many farmers out there overwhelmingly who are doing the right thing and if you allow exploitation to occur you are putting them at a competitive disadvantage. Which is why the government needs to respond to this report and why farmers organization need to respond as well," concludes Mr Albanese.