WATER-BASED PARTS CLEANING IS SPEEDY AND SAFE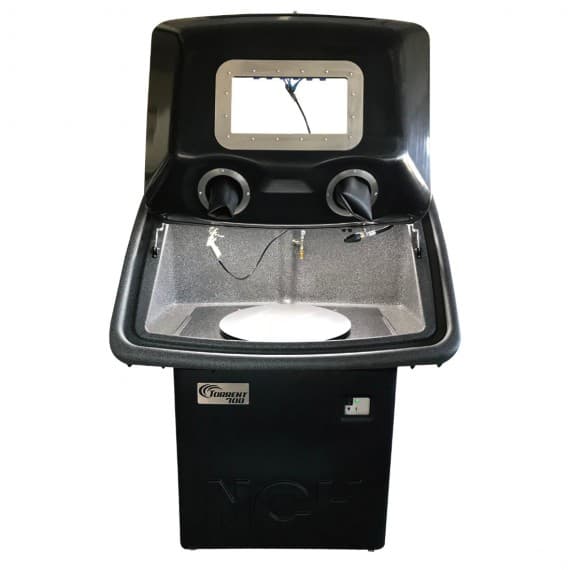 New from NCH Asia Pacific, the Torrent 700 is a high-performance water-based parts-cleaning system for larger machine parts.
Like the existing smaller Torrent 500 parts cleaning system, the new unit cleans without harsh chemicals. The Torrent 700 can accommodate items up to 1020 x 720 x 500mm in size and up to 80kg. The cleaning pressure is variable up to a maximum of 45bar.
The fully enclosed design increases productivity and safety, with powerful cleaning results in minutes. The combination of heat and pressure from the Torrent System means the Torrent 700 works five-times faster than other automatic machines and cleans where automatic machines cannot.
Powerful corrosion inhibitors enable safe washing of all metals and materials.
By reusing powerful water-based cleaning detergents, the Torrent system eliminates exposure to toxic and dangerous vapour from petrochemical solvents normally used in parts cleaning.
As a fully integrated and enclosed unit, it prevents skin absorption of harmful hydrocarbons or from aggressive cleaning solutions, eliminates fumes and fire hazard, and reduces exposure to harmful chemicals.
NCH Asia
02 9669 0260
www.nchasia.com