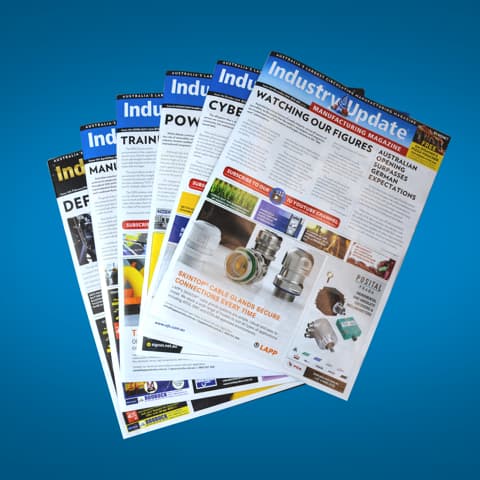 The circulation of Industry Update is audited by the AMAA
Australia has a long history of media integrity, across all sectors of journalism, to the extent that the nation's newspapers and magazines are trusted sources of information and largely immune to the "fake news" phenomenon.
However, that trust is becoming eroded in certain sectors by some media that are seeking to reduce costs by cutting corners on their circulations.
Josanne Ryan is CEO of the Audited Media Association of Australia, the body that scrutinises and certifies the circulations of all types of media in Australia. And she has noticed that an alarming number of magazines are allowing their memberships of the organisation to lapse, meaning that their circulation claims are unverified.
Ryan says that independent research conducted for the AMAA over the last 3 years shows that agencies and marketers acknowledge that media audit and independent validation of digital data is an essential factor in building trust between ad trading partners. "Trust almost doubled for print titles that were audited versus non-audited," she says.
The audit process is quite straightforward for a publication like Industry Update using the CAB metric that has been in use since 1957 to create verified distribution data, delivering credibility to the media industry.
The audit verifies proof of printing followed by proof of distribution, and distribution method, to establish the average net distribution per issue. The audit looks at every issue published in the audit period, which is usually 12 months.
According to Industry Update Publisher Scott Filby, far from being an imposition, a CAB audit is a positive benefit to a magazine. "In addition to verifying our circulation and readership," says Filby, "it's a valuable exercise that proves that our printing and distribution processes are working properly and that Industry Update is reaching everyone it claims."
"So, when we say that Industry Update has a circulation of 19,030, that is the figure that has been verified by the AMAA."
The idea that publications with unaudited circulations might be misleading the market has not escaped the attention of the Australian Competition & Consumer Commission.
"Under the Australian Consumer Law, businesses are prohibited from engaging in misleading or deceptive conduct," said an ACCC spokesperson, adding: "Claims made by media outlets in relation to circulation or audience numbers may raise concerns if the overall impression given by the inclusion and/or exclusion of key information is likely to be misleading."
"Businesses are reminded that there will be situations where they must provide key information to avoid engaging in misleading or deceptive conduct, especially if the omission of that information is likely to create a misleading impression," the ACCC spokesperson concluded.
The final word has to go to AMAA CEO Josanne Ryan, who says: "Advertisers need to push for validated data from media, whether it be audited print or digital data and to preference media proprietors who commit to the transparency of audit."