WASTEWATER TREATMENT SEPARATES OIL AT HIGHER TEMPERATURES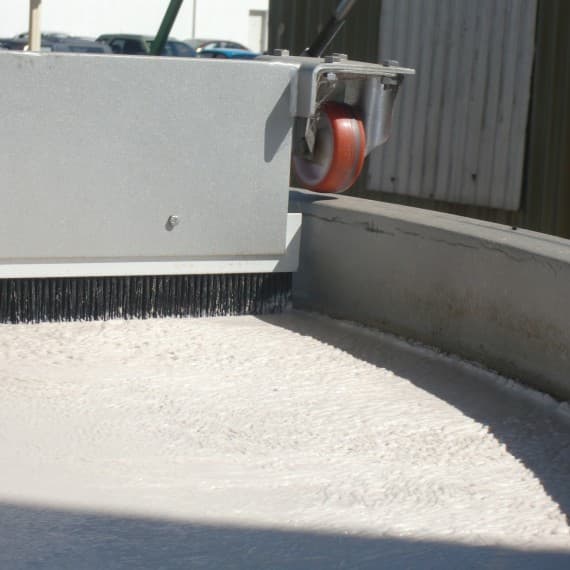 DAF is ineffective at high temperatures
CST Wastewater Solutions has developed a novel technique for recovering fats and solids from wastewater, which it claims is considerably more effective than existing techniques in high temperature applications.
Existing methods of treating industrial wastewater effluent are based on dissolved air flotation technology (DAF), which causes suspended matter to float to the surface attached to the bubbles released in the water. However, DAF is not effective at producing the necessary air bubbles at temperatures above 80℃, and so is impractical for many industrial applications such as oil and grease removal from hot solutions, such as rolling mill coolants, or clean in place (CIP) wastewater from food processing plant.
The answer, according to CST Wastewater Solutions, is the company's new induced air flotation (IAF) technology, which uses a different method to introduce the pressurised air into the flotation process.
The high-temperature IAF cell uses a spinning disk to provide pressurised air for vortex bubble formation in the volumes that are required in high-temperature applications.
The flotation cell is based on a multistage separation process with an innovative internal launder to ensure that the floating effluent produced from the cell remains at the same temperature as the liquid, making it easier to remove the sludge.
To ensure the practicality of the process in any given application, CST has created a pilot IAF cell to assess the technology's efficiency, scalability and design data.
By eliminating the issue of bubble solubility at high temperatures the new design is energy-efficient and sustainable in the long term, as well as highly effective for oil-water separation at higher temperatures.
CST Wastewater Solutions
02 9417 3611
www.cstwastewater.com