Published 18-04-2019
| Article appears in April 2019 Issue
WASTEWATER TREATMENT AIDED BY AUTOMATIC LUBRICATION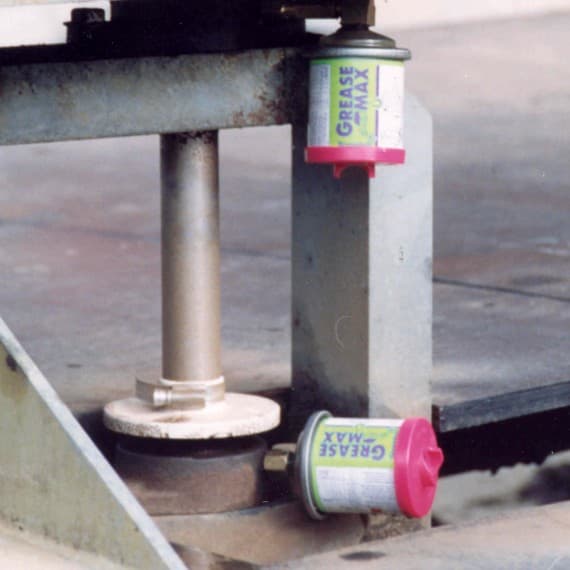 Wastewater treatment plants present a difficult operating environment for the pumps and motors that are essential to the processing and management of the waste that flows through them. Conditions are often wet and humid, and in some cases hazardous-area access restrictions may apply.
Equipment reliability is essential, which can be a problem when there is limited or restricted access for maintenance. And this is particularly so for equipment that is installed below the waterline.
Correct lubrication of the bearings of the motors, pumps and other equipment on site is the single biggest contributor to reliability in applications like this, and yet the very nature of the application makes manual greasing problematic at best.
However, the GreaseMax automatic lubrication system provides an elegant solution that answers all the challenges thrown up by this challenging environment.
Each GreaseMax unit can be fitted directly to the lubrication point of the pump or motor concerned, providing precisely the correct flow of lubricant for the lifetime of the unit. Alternatively, for difficult-to-access equipment, the GreaseMax functions perfectly well when attached via even long feed lines.
In each case, the positive flow of lubricant not only ensures that motor and pump bearings remain lubricated, it also flushes away old lubricant that has become contaminated by moisture or humidity.
Because the GreaseMax system is self-powered by a sealed internal chemical reaction – rather than relying on electrical circuitry or battery power – it is immune from the effects of water and humidity.
In fact, GreaseMax units will operate reliably fully submerged, providing a cost-effective lubrication solution in wastewater treatment plants.
GreaseMax
03 9723 8600
www.greasemax.com.au