WASTEWATER COMPLIANCE IN AUSTRALIA
25-07-2017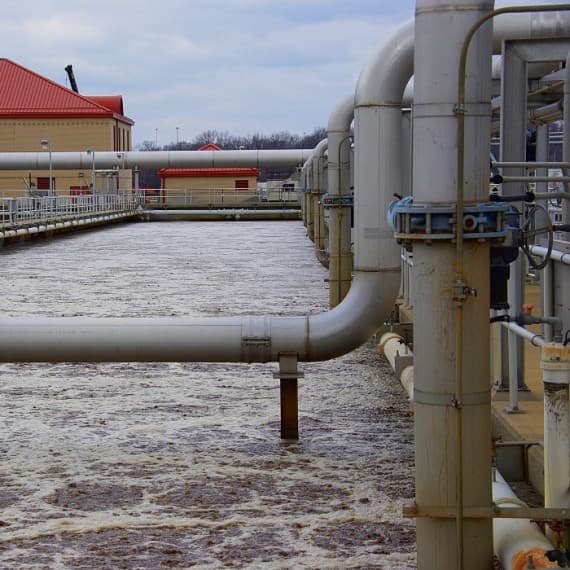 Throughout the manufacturing industry, it has always been a widely known fact that manufacturing just seems to attract a lot of environmental compliance issues ranging from scheduled wastes to wastewater.
After all, with great profits come great responsibility and this statement holds very true to the industry. The legal technicalities of wastewater legislations and guidelines vary from one state to another however the overall general principle is that every manufacturing site needs to have proper wastewater management to avoid any surface pollution, groundwater pollution, or odour pollution.
There are no specific authority recommendations as to the type of wastewater treatment a manufacturing site must undergo. Manufacturing companies are advised to consult a wastewater compliance specialist in deciding the most appropriate treatment system suitable for their given situation.
The selection process should include the following considerations:
The proximity to residential areas,
The path of the wastewater disposal
Any potential surface pollution, groundwater pollution, or odour pollution
The intended final end use of the wastewater
The intended land area for wastewater irrigation
Given that it is a legal requirement to comply with wastewater management legislations and guidelines, it doesn't harm to try and make a profit from these requirements.
Many manufacturing companies are unaware of the ability to recycle wastewater by treating it to make it suitable for reuse. Although the processes differ depending on the size and type of water being recycled, most systems feature several different stages including the separation of oil and large particles, filtration, removal of chemicals, and sterilisation of the wastewater.
Recycled wastewater can be used for a range of commercial needs such as for agriculture irrigation, cleaning equipment and premises, and plumbing to name a few. Recycling wastewater is a highly effective and efficient method due to making use of the wasterwater's full potential before discarding it completely.
For a business to recycle wastewater, it must be certified as being water authority compliant. There is no universal agreement for water authority compliance in Australia, which means that the standards and application requirements differ from state to state.
Without a countrywide agreement, business owners are often left in the dark being unsure as to what the recommended equipment are for their location and in any instance of noncompliance, the financial penalties can be substantial.
In order to ensure water authority compliance, business owners must be aware of their obligations including the need to properly install the appropriate equipment for any water treatment system. To be on the safe side, choosing an Australian owned and manufactured water treatment system will almost always guarantee that all local water authority requirements are met.
Additionally, some water treatment and recycling companies may help to compile and lodge compliance applications on behalf of businesses which effectively removes the responsibility from the business owner while making certain that the correct process is strictly adhered.
Finding the right water treatment system provider is crucial in satisfying a manufacturing businesses' legal obligations. Further, by recycling wastewater, a business is able to sell the excess recycled water for additional profits or to use such recycled water to lower water costs.
By correctly treating and recycling wastewater, businesses in Australia can help to ensure that we have enough water today and into the future.