WASTE TO ENERGY SYSTEM TO FEATURE AT FOODPRO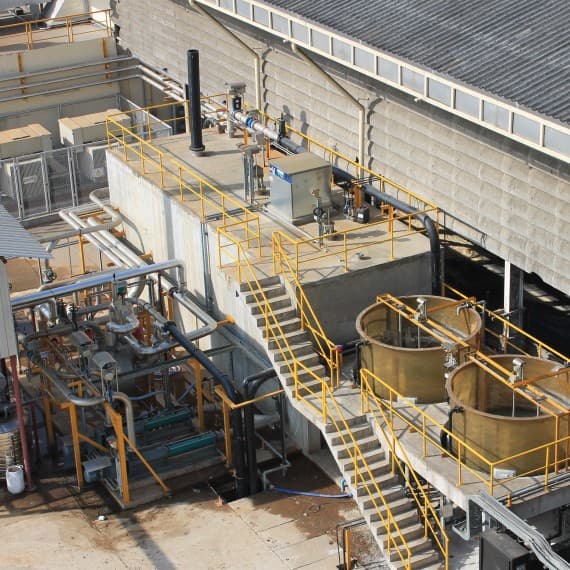 One of the biggest problems with disposal of food waste in landfill is that the organic matter will inevitably break down and create greenhouse gases such as methane. Visitors to the CST Wastewater Solutions stand (S9) at the foodpro exhibition in Sydney will be able to see how this process can be put to good effect.
CST will be showcasing novel Raptor technology from Global Water Engineering (GWE) that can be used to extract biogas from almost any biological waste stream.
Raptor (which stands for rapid transformation of organic residues) is a powerful liquid-state anaerobic digestion process that combines various pretreatments with multistage biological fermentation.
There are a range of different pretreatments that can be used on the waste material in order to improve the digestion process and deliver the highest possible conversion efficiency. These depend on the nature of the input material, but can include enzymatic pretreatment, chemical pretreatment, thermal pretreatment, biological pretreatment and mechanical pretreatment.
The digestor system most commonly used employs mechanical mixing with a large top entry mixer, and is available in sizes up to 12,000m3. Depending on the input material, high biogas production rates per unit reactor volume can be obtained.
After the fermentation process, the residual nondigestible solids (wet sludge cake) are fit for use as fertiliser in agriculture. The residual fluid can be fed back to the beginning of the process or used as liquid fertiliser.
The biogas generated in the Raptor process is ready to use in a steam boiler for steam production. Alternatively, additional systems for desulphurisation and partial drying can be specified, allowing the resulting biogas to be used for green power generation.
CST Wastewater Solutions
02 9417 3611
www.cstwastewater.com