THAT WAS THE YEAR THAT WAS: 2016 ENDS WITH CONTINUED GROWTH
03-01-2017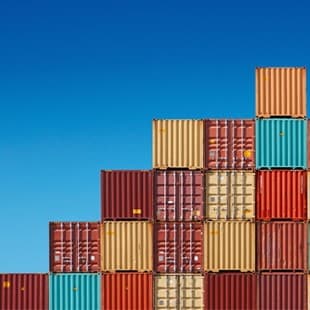 Manufacturing exports rose in December 2016
It may not have seemed to be a boom year for Australian manufacturing, but the latest Australian Performance of Manufacturing Index figures from AI Group confirm that 2016 was, on the whole, a positive year. The Australian PMI rose by 1.2 points to 55.4 in December, leaving 2016 with an average figure of 52.7.
The devil is, of course, in the detail. And here there are mixed messages. The welcome strong growth in exports (12.6 points higher in December, rising to an impressive 68.5) helped by the weakening Australian dollar, was tempered by weaker jobs growth with the employment sub-index falling 4.9 points to 47.4.
Similarly, while the Australian PMI wages sub-index rose by a robust 8.5 points to 62.3 in December, suggesting the potential for manufacturing wage growth early in 2017, the manufacturing selling prices sub-index dropped by 6.1 points to a new low of 45.4, showing that manufacturing margins continue to contract heading into the new year.
According to Australian Industry Group Group Chief Executive, Innes Willox: "Despite a small fall in sector-wide employment in December, manufacturing production, sales, exports, and new orders all grew strongly in the month, providing a running start to the new year. Four of the five larger manufacturing subsectors – food and beverages; petroleum, coal, chemicals and rubber products; non-metallic mineral products; and machinery and equipment – saw healthy growth while the metal products subsector closed a difficult year in the red."
"The positive result for producers of machinery and equipment comes despite the steading unwinding of automotive assembly and points to a tentative pick-up in business investment. Early passage of the Government's Enterprise Tax Plan would provide momentum and an important boost to activity," concluded Willox.
Ai Group
aigroup.com.au