WAREHOUSE POLLUTION – THE DIRTY SIDE OF MATERIALS HANDLING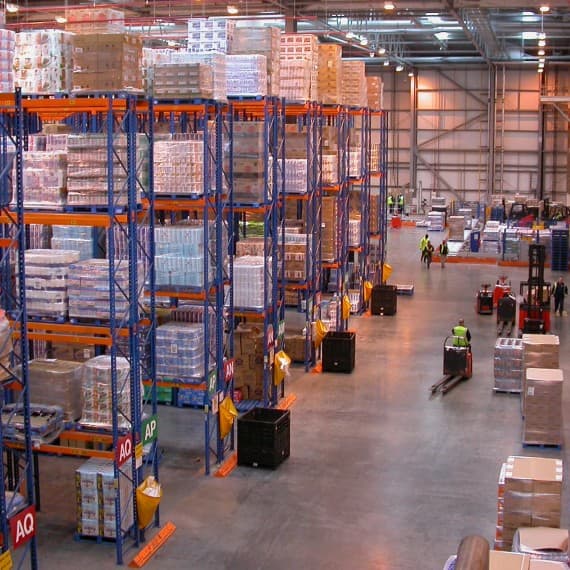 Ross Grassick looks at the problems of pollution in the warehouse and how they can be overcome.
The modern warehouse has become a lot more efficient. The higher speed of goods movement improves productivity, lowers costs and increases profits.
With the streamlining of the supply chain, we are now seeing large-scale distribution facilities that deliver to customers direct from the warehouse. But this now poses an additional problem for the warehousing operation in that customers don't want to receive a product that is dusty or dirty.
Quite rightly, pollution is becoming a dirty word.
Larger warehouses generally require more equipment to move the stock, and this usually involves more staff. And to maximise the productivity of these staff, their working environment needs to be safe, but it also needs to be comfortable.
So there are multiple reasons why it is important to control pollution in a warehouse. But while most warehouses are clean and tidy, airborne pollution is often overlooked.
The future's electric
When considering pollution in the warehouse, the use of electric-powered materials handling equipment will greatly improve air quality. However, not every company has yet fully turned to using battery power.
In the case of operations using internal combustion units the best choice is LPG or CNG. Both technologies produce lower exhaust emissions than diesel or petrol, and this can also be further improved with the use of a catalytic exhaust system to lower emissions.
Particle pollution is a further problem with powered materials handling equipment. This can range from the rubber from tyres to concrete dust caused by floor wear or dust and soot from delivery vehicles.
These problems can all be addressed. For example, floors can be sealed to reduce dust and wear. And for a little extra cost, higher quality-tyres will limit dust production.
A breath of fresh air
Ventilation plays a large part in both the air quality and temperature in warehouses. The temperature generated by an internal combustion engine in say a forklift is significant. And in facilities and with lower roof heights this can become a major problem both for workers and potentially for the stock stored.
Noise pollution is another area that needs be considered. Multiple units working in small staging areas can create a high volume of noise.
Running an-electric materials handling fleet is not without its potential for pollution. Battery charging areas need to be well ventilated to cope with the gas created from battery charging: these gases are both toxic and corrosive.
This problem is relative to the number of battery units that are charged in a given area. In a number of cases the area may even need to be bounded to stop the escape of battery acid into drains in the case of acid spilled from leaking batteries or batteries being overfilled.
Better by design
Ultimately, it is the design of the warehouse that will have the greatest influence on the pollution within.
The building's design should limit the ingress of pollution from outside - be it dust or delivery truck soot.
The building will need good ventilation to allow both fumes and heat to escape.
And work areas should be designed to limit high traffic centres that will have a number of machines and pedestrians in close proximity.
In this way, a well-designed warehouse is not only a more pleasant place in which to work, the stock within will be properly protected from contamination.
Lencrow Forklifts
1300 536 276
www.lencrowforklifts.com.au