WALL-MOUNTED STORAGE SYSTEM AVAILABLE ONLINE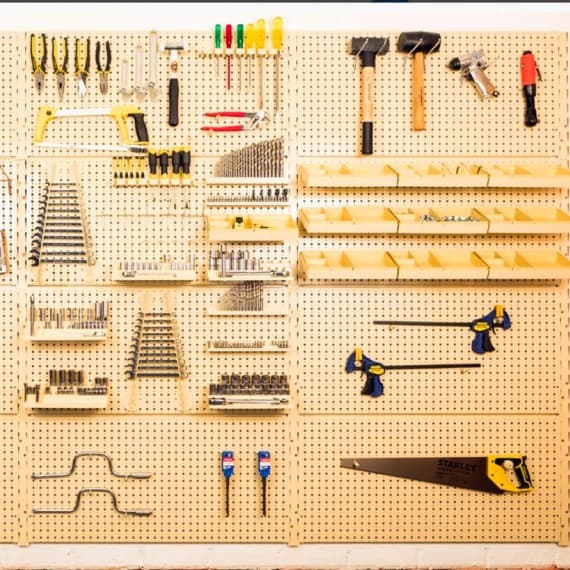 BAC Systems has added a new e-commerce section to its website to allow speedy access to its highly acclaimed BAC Wall Rack wall-mounted toolboard system.
Billed as the ideal way to organise a workshop, the basic BAC Wall Rack system comes with hooks and brackets for hanging tools, but it also accommodates a wide range of accessories, including plug-in toolbars for socket sets, drill bits and the like. All the addons are securely mounted on the BAC Wall Rack using the system's novel combination of square holes and round holes.
There are five basic types of steel panels, all locally made from Australian steel, and all plastic mouldings are made from ABS recyclable plastics.
BAC Systems has put together a number of cost-effective BAC Wall Rack starter kits to help users get their workshops organised. These kits combine the basic panels and supports with a selection of toolholders – in fact everything needed to organise a workshop.
Individual panels, partitions and accessories are also available to enable custom installations that provide high-density bespoke storage on any wall. Full installation instructions are provided on the BAC Systems website.
"Whether it's for your workplace or your garage, this product - though small and simple - can transform your tool storage," says Bob Griffin of BAC Systems.
"We wanted to make it easy for the customer to purchase this product, because we think it's a real winner – hence, the e-commerce system was made available."
The BAC Wall Rack kits and components are available now from the BAC Systems website, with free delivery Australia-wide (subject to a minimum order of $30).
BAC Systems
02 9832 2777
www.bacsystems.com.au