Published 25-01-2022
| Article appears in February Issue
Wall mount cable hose hanger focuses on safety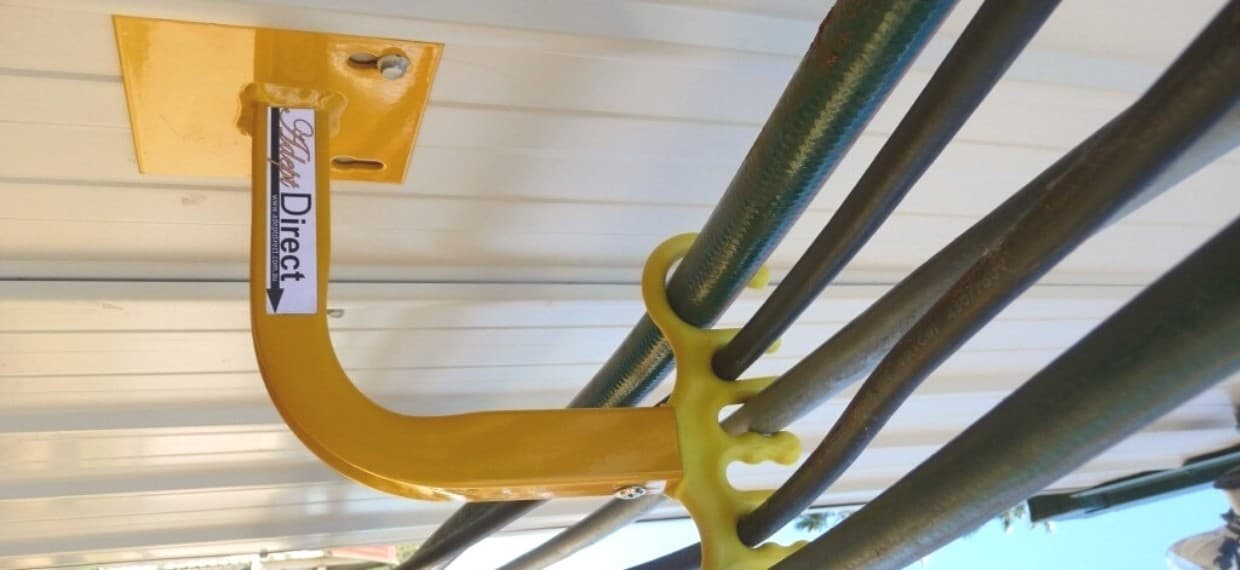 Following customer consultation and a focus on functional safety equipment, AdeptDirect's new wall mount cable and hose hanger bracket, elevates cables, power leads and hoses out of harm's way on building sites,mines, and construction areas.
The company is one of Australia's leading suppliers of safety equipment, cable hangers and cable roller stands to electricians, cabling technicians and telecommunications personnel.
According to Adept, in the interests of "getting on with the job" and the pressures of meeting deadlines and avoiding liquidator damages, safety isn't always at the top of the priority list for project managers and site supervisors. However, safety equipment and tools that work and are simple to install and use immediately, without hindering productivity are extremely important.
Made in Australia
The upgraded wall mount cable and hose hanger designed and made in Australia, provides a simple and fast means of minimising trip hazards by securing cables along walls and site sheds. The heavy duty backing plate has 2 key-holes for screws, allowing for rapid installation wherever a hanger bracket for hoses, leads or cables is required and fast removal when the job is complete.
The large steel backing plate combines with the 90° frame to position the insulated skyhook to safely support up to 8 power leads, cables and hoses. The 'prongs' or fingers of the skyhook prevent leads or cable from flicking out the hanger bracket.
Advanced manufacturing
The wall mount cable hose hangers are made in an advanced Australian manufacturing facility using cutting edge robotic welding technology and are designed to withstand years of hard use on building sites, mines and workshops. The steel section of the bracket is finished in a hard-wearing bright yellow powder-coat finish and the insulated "Skyhook" is moulded from high density polyethylene.