WAGE GROWTH DROPS TO RECORD LOW, CONSTRUCTION WEAKENED
24-02-2016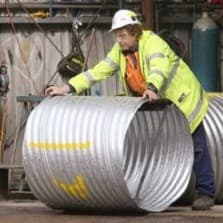 Wage growth has taken a hit at a record low of 2.2% per year,
The Australian Bureau of Statistics wage price index rose a tiny 0.5 per cent in the December quarter, which is another drop from the previous 0.6% in September's quarter wage price growth.
The Bureau further noted that it is the lower wage growth since the beginning of the series in 1998.
The smallest quarterly rise for industries was in mining, at just 0.1% with Financial and insurance services recording the largest rise at 1.1%,
"Subdued wages growth has been supporting jobs growth overall but household income growth has remained weak," Mr Fabo said, an ANZ economist.
"We expect modest improvement in wages and household income growth, and hence consumption growth, over the year ahead.
"But we struggle to see annual growth in household spending returning to 3.5 per cent rates as per the RBA view." He continued.
In particular, construction has fallen 3.6% in the December quarter, with the Beura estimating the value of construction work coming in at $48.8 billion thanks to a collapse in engineering work.
Construction across all sectors was down 4.3% over the year, the value of engineering work falling 9.5% in the quarter, and about 15% ober the year, and reesidential and building construction were up 8% and 11.5 % respectively year-on-year.
Commonwealth Bank's Gareth Aird said the decline in construction work was greater than the market expected.
"The breakdown by public and private sectors shows that the much hyped lift in public sector infrastructure has yet to occur," Mr Aird said.
"Despite there being plenty of talk around big investment in public infrastructure the data shows that it simply isn't the case, at least at the national level.
"Public construction work done was flat over the year and has been making a negative contribution to GDP growth since 2010.