WA SHIPBUILDER TO CONSTRUCT OFFSHORE PATROL VESSELS
28-05-2018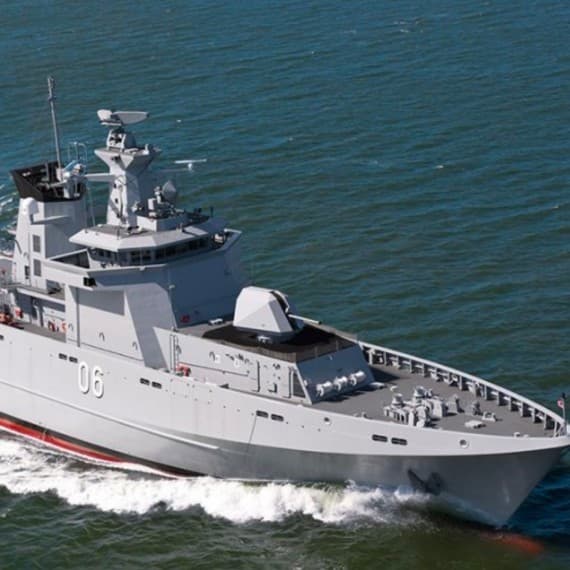 The Luerssen OPV 80 Offshore Patrol Vessel
Western Australia has a new naval shipbuilder in the shape of the Australian Maritime Shipbuilding & Export Group, a joint venture between Luerssen and Civmec set up to build ten Offshore Patrol Vessels.
In November 2017, Luerssen was chosen as the prime contractor to supply 12 OPVs to the Navy, in a contract worth around $3.6 billion. Work will commence on the first two vessels later this year in South Australia.
The work will then move to Henderson in Western Australia, where the final 10 will be built as part of the continuous shipbuilding programme for minor war vessels.
"This is great news as the group will play a significant role in the Western Australian build of ten Offshore Patrol Vessels using Luerssen's proven design," said Minister for Defence Industry Christopher Pyne.
"By investing in Australian skills and infrastructure, and looking at opportunities to export into the global naval market, AMSEG is signalling its intent to be a key player in establishing Australia as a competitive shipbuilding nation," Pyne concluded.
It is estimated the project will directly employ up to 1000 Australian workers - 400 direct and a further 600 in the supply chain.