VOTE FOR THE BEST GLOBAL FUTURE-FIRM
04-10-2016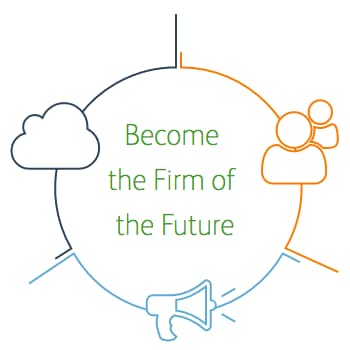 The best and most innovative companies in the Western world are up for the final round of voting in Intuit's Global Firm of the Future contest.
The competition, which aims to locate the best and most forward-looking companies in the Western business sphere, is taking votes from the public to determine a final winner from the four finalist companies.
Voters have until October the 15th to chose between 24hr Bookkeeper, Hemingway Bailey, Moore Details Bookkeeping, and New Wave Business Solutions.
These companies, drawn from Australia, Canada, the UK, and the US, are competing to determine the most future-ready company.
"From leveraging the benefits of cloud technology to focusing on growth and their roles as strategic advisors to their small business clients, these top four firms are leading the industry on its journey to being future-ready," said Rich Preece, Vice President of Intuit Small Business Group's accountant segment.
Each finalist has worked with Intuit and a high-quality videographer to produce a video depicting the values and goals that make their company 'future-ready'. These are hosted in an online gallery.
The Gold Coast-based New Wave Business solutions is representing Australia in the competition, and stands to win $10,000 USD along with two tickets to Intuit's next QuickBooks Connect event, later in October.
For more info, check out the Firm of the Future website.