Published 14-05-2020
| Article appears in June 2020 Issue
VORTAB BRINGS YOUR PUMP TO LIFE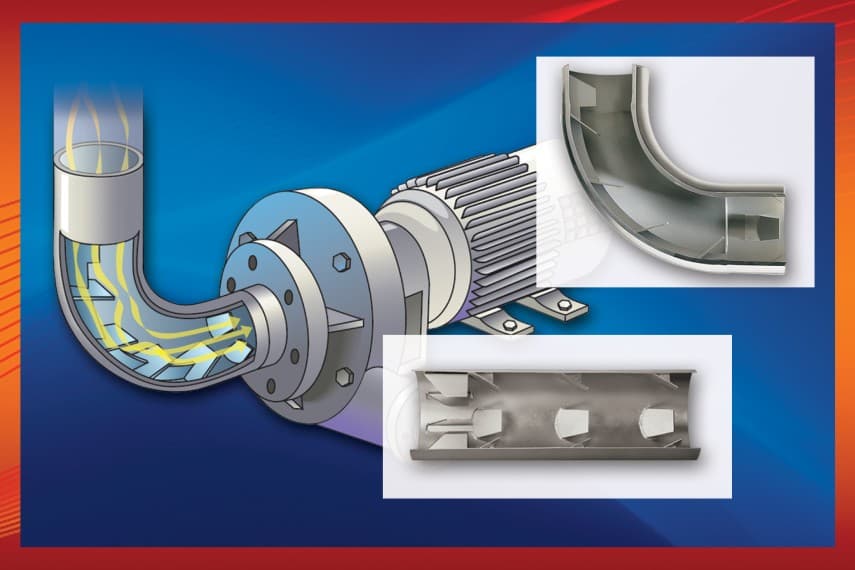 Give your pump a second chance at life with Vortab flow conditioners, new from AMS Instrumentation and Calibration.
While the service life and efficiency of a pump can be greatly extended with the right usage, crowded pump houses or restricted pipe runs cause premature wear, and can make operation impractical and costly.
The extra maintenance and expensive repairs required as a result can take equipment offline – never an ideal outcome.
In response, the Vortab Company has delivered an exclusive, swirl-free flow profile to the pump inlet. Vortab flow conditioners correct flow disturbances to mimic an adequate pipe straight run, providing effective process conditioning to protect your pumps.
Vortab's flow conditioners are proven to be the industry's lowest pressure drop flow conditioning technology, reducing energy costs and minimising process design considerations.
Enjoy the swirl reduction and velocity profile correction that occurs naturally in long lengths of straight pipe in as little as six pipe diameters. The Vortab flow conditioner generates vortices that accelerate these natural pipe effects to create a uniform, non-swirling, symmetrical flow profile in much shorter sections of pipe.
The Vortab Elbow and Vortab Insertion Sleeve feature simple, flexible designs that provide cost-effective longevity to your pumps. Made from carbon steel, 316L stainless or Hastellow C-276, the easy-to-install Vortab range can fit into almost any pipe size.
A wide range of process connectors, including NASI flanges, male NPT threads, butt-welded preps and retaining wafers, are also available.
AMS Instrumentation & Calibration
03 9017 8225
www.ams-ic.com.au