VOLVO PROMISES DEATHPROOF CARS BY 2020
21-01-2016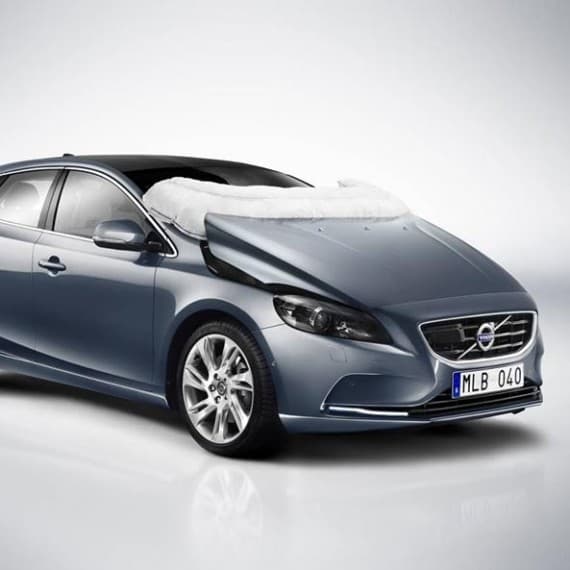 Volvo has a long record of producing safe, reliable automobiles: safety features like the three-point seatbelt, laminated glass, and side airbags have been adopted early, often before government or industry regulation required them.
Continuing this trend of safety pioneering, Volvo is developing a program it calls IntellSafe, combining intelligent and static systems that work together to minimize the damage of the few accidents they do not prevent, aiming to eliminate car-related deaths completely by 2020. 
The most technological components are preventative: systems like adaptive cruise control, which allows the driver to set a cap speed, and has the car slow down and speed up autonomously as the cars around it change speeds.
Combined with automatic lane keeping and braking features, and the now-common parking assist feature, these self-correcting systems take strain away from the driver, and make bleary, early-morning traffic more manageable. 
There are also a host of systems and gadgets that aim to inform the driver about the road around them: radar and camera sensors work together to inform the driver of what's happening in their blind spots.
All of the preventative measures in the world can't completely rule out a freak accident, so Volvo aims to include top-of-the-range responsive safety, planning to feature faster-tightening seatbelts, stronger cars with more absorbent crumple zones, and even an airbag that deploys outside the windscreen of the car, aiming to protect pedestrians or cyclists in a collision.
Volvo's ultimate aim is to go beyond a host of systems that work together and make driving easier, and ultimately build cars that can drive themselves more safely than humans ever could.  Ambitious, but entirely plausible.