VISION SOFTWARE BRINGS 3D MEASUREMENT TO THE MASSES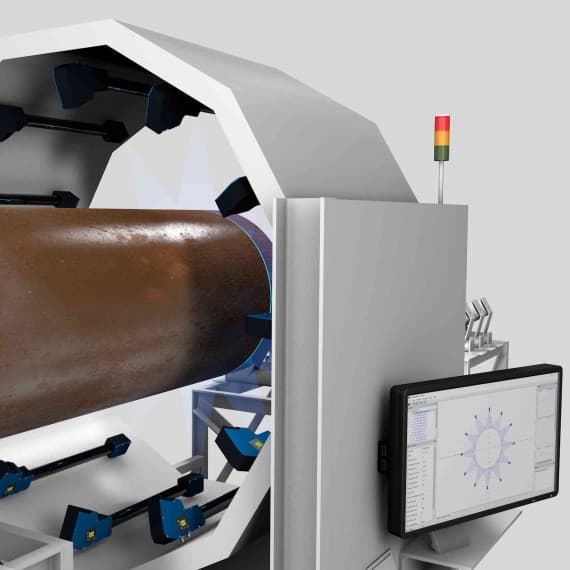 Wenglor's VisionApp 360 software allows users to combine individual output values (point clouds) from up to 16 sensors into a coordinate system. This means that comprehensive 360° images and recordings of 3D profiles can be created without any programming knowledge. The simple user interface makes it easy to synchronise and calibrate the sensors using simple parameter configuration, removing the need for time-consuming and costly programming work.
Objects to be measured can be circular, oval or angular – their surface characteristics are virtually irrelevant in this regard. As a result, the software can be used for a wide range of applications: for example to measure the exact profiles of railway rails using four profile sensors. Other uses include the precise measurement of tree trunks at sawmills, and in the automotive industry for measuring gaps between auto body parts.
The sensors can be set up in any arrangement - next to each other in a circle or a line. Measured values are read out via a TCP interface as a combined point cloud, which can then be processed with additional software tools in order to obtain the desired results.
VisionApp 360 can be used together with any of the products of the Wenglor weCat3D range available from Treotham Automation.
Treotham Automation
1300 65 75 64
www.treotham.com.au