Virtual welder takes training to new level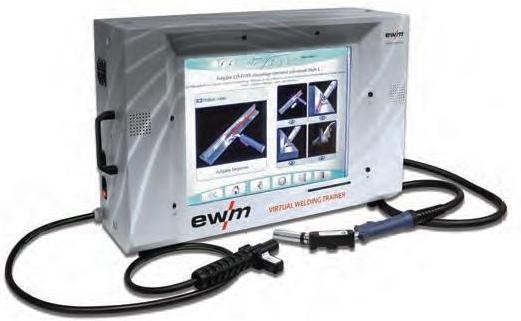 Leading gases and engineering company BOC has introduced a new approach for basic and advanced welding training.
The company recently launched a new virtual welder, produced by Germany's largest manufacturer of welding equipment, EWM, and distributed by BOC.
The Virtual Welding Trainer is a powerful, state-of-the art and interactive training system for all welding positions.
The device allows trainees learn from a realistic display what the ideal welding speed is and what the distance to workpiece, the setting angle, and welding direction should be.
Richard Fowles, BOC's Senior Product Manager for Welding Products in Australia and NZ, said the Virtual Welding Trainer was perfect for training environments such as TAFEs and also for welding companies to test new manufacturing methods, screen workers and upgrade skills.
Mr Fowles said the machine brought unique benefits and increased learning efficiencies to training.
"The trainees control the simulation holding a special torch, which is just like real welding,'' he said.
Virtual training allows the trainees to learn the correct movements and the proper use of the torch twice as quickly."
With this new technology, BOC and EWM are not just breaking new ground in basic and advanced training, but also in refreshing and enhancing welding technique.
The Virtual Welding Trainer is also extremely helpful for the training of welders in the application of welding procedure specifications as it reduces time-consuming and costly welding experiments and reduces possible waste.
"If only limited material is available for example, then the welder can first get used to the approach to take before embarking on the job itself,'' Mr Fowles said.
This innovative training can reduce consumption of basic training materials by up to 35 percent, helping to protect the environment and reduce the use of resources.
It also offers a safe way to learn with no risk of injury.
BOC
Ph: 131 262