Virtual reality software a stroke of genius on the road to recovery
23-06-2016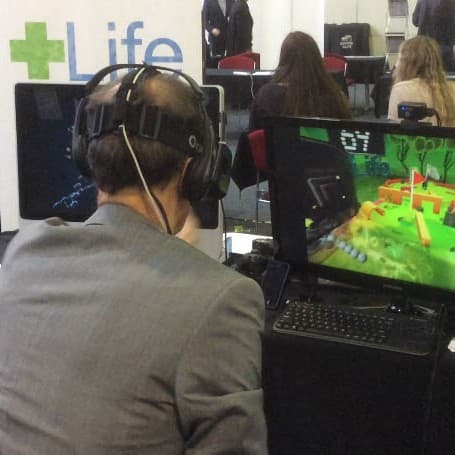 Virtual reality packages are being developed to help people recover from strokes from the comfort of their own homes.
South Australian company Add-Life Technologies has developed a program that takes users through standard recovery exercises with the help of Virtual Reality (VR) lens Oculus Rift.
Chemist and Managing Director Tony Aitchison said the VR program was a better long-term option for people recovering from strokes because it would give them the opportunity to continue with their rehabilitation for a longer period of time.
He said the Add-Life program was an entertaining alternative to contemporary rehab clinics and allowed people to immerse themselves in custom-made environments.
"It is primarily for people who have suffered strokes and helps them to increase their independence," he said.
"What we found in research is that people obtain their maximum independence 25 weeks after they suffered their stroke but then start to decline because they aren't able to continue their rehab at home or they stop going to the clinic.
"Some people get bored and tired of monotonous exercises, like opening and closing a drawer, which is a traditional method. We have developed a VR program that they do the same sort of exercises but in a fun and exciting way."
According to the World Health Organisation more than 15 million people suffer a stroke every year and about 5 million people die as a result with another 5 million left permanently disabled.
Story sourced from The South Australia Lead