Published 24-11-2020
| Article appears in February 2021 Issue
Virtual power plants the future of energy, seminar told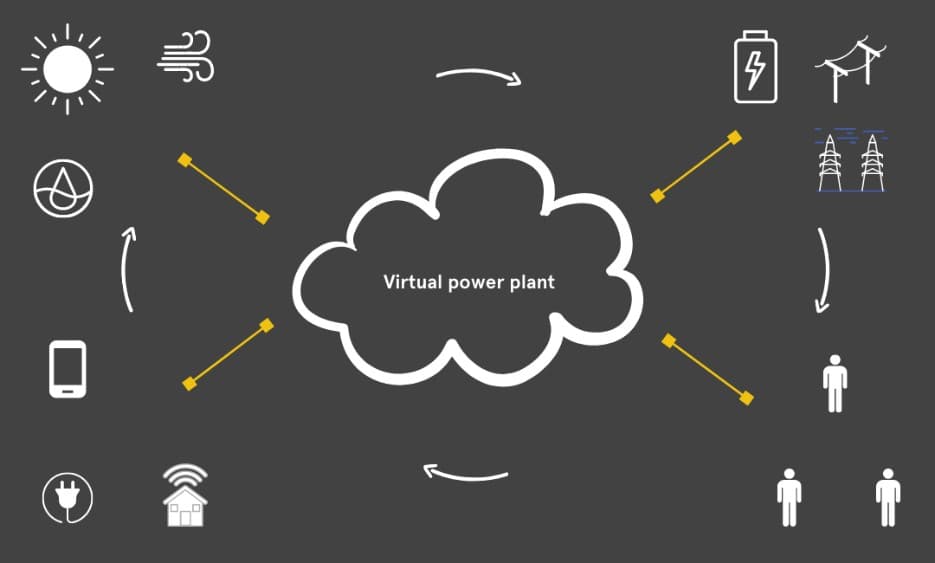 A revolutionary idea using artificial intelligence and internet-of-things technology has the potential to lead to reliable and cheaper energy for Australians, according to a submission by engineers at a Sydney University seminar.
Hosted by The Warren Centre and the Centre for Future Energy Networks within the university's faculty of engineering, the seminar focused on the comprehensive digitisation of electricity through enhanced generation processes, renewable energy sources, consumers and even appliances.
The engineers and representatives of Nokia and AGL submitted that the digitalisation of electricity through the implementation of virtual power plants and digital energy would lead to more stable electricity networks.
Virtual power plants (VPPs) act as energy aggregators, managers and brokers – a one stop shop for the power market.
They work by integrating electricity from multiple power sources and distributing it more reliably – ironing out peak loads and providing energy at short notice.
Power is managed through thousands of connected devices and is enhanced using AI and machine learning technology, which work to monitor and regulate the flow of power from power sources and storage through to household, businesses and devices.
Devices and sources connected to a VPP are remotely monitored and managed by a central control system.
Working alongside Nokia, the engineering's faculty R&D program focused on the development of a digital grid.
"The world is moving away from the traditional one-way power flow model for electricity distribution to a new two-way power flow model, with millions of potential control points that can be monitored and managed," said Faculty of Engineering Dean, Professor Willy Zwaenepoel.
"Australia has an abundance of natural energy resources, such as wind and solar. However, to truly succeed and harness this significant global shift, our country's power revolution also demands great investment in advanced digital skills – in computing, electrical engineering, advanced manufacturing and Internet of Things technology," he said 
Energy company AGL already has a virtual power plant in South Australia which coordinates energy from 1000 batteries that store solar-generated energy. It is a successful example of virtual power plant technology that supports further renewables penetration by providing grid stabilising services.
"Using the advanced capability of the energy storage systems and sophisticated control algorithms, the fleet was able to provide a number of wholesale and network services, such as peak demand management and frequency control," said AGL Virtual Power Plant leader, Dr Greg Abramowitz.
"It showed that additional value can be created by a fleet of coordinated energy storage systems, while still providing significant energy bill reductions for consumers."
A large-scale rollout of internet-of-things (IoT) technology – which would see to the management and connection of millions of devices and sources of information – would be central to the digital power revolution, said the Head of School of Electrical and Information Engineering, Professor Jian Guo Zhu.
"The digital transformation is the final piece of the puzzle when it comes to the large-scale adoption of renewable energy," said Professor Zhu. "Digitising the energy market through IoT and AI technologies is central to building a secure, clean and efficient future."
Asia Pacific Energy Leader for Nokia, Martin Hauske, said turning energy consumers into "prosumers", who both generate and sell energy was vital for the shift towards virtual power plants to succeed.
"The deployment of remote edge computing can enable millisecond reaction to control of distributed energy sources, imbuing greater stability to the electricity grid – which is currently impossible with central controls," said Mr Hauske.