VIRTUAL POWER PLANT PLANS PROMISE STABILITY
06-02-2018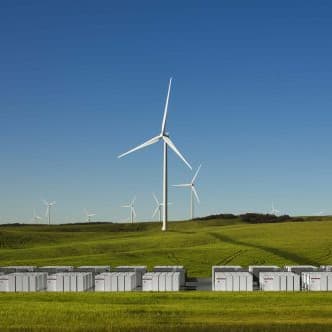 Not satisfied with the world's largest battery, Tesla has teamed up with the South Australian government to produce plans for the world's largest virtual power plant. 
The plan outlines how the government will connect distributed renewable energy generation from 50,000 households, beginning with low-income social housing properties, which will be each fitted with 5kW of rooftop solar and one 13.5kWh Tesla Powerwall 2 battery system.
These distributed renewable generation sites will form a microgrid, which feeds back into the larger system, helping to not just generate power for the homes they are attached to, but provide additional power supply stability for the wider grid. 
"My government has already delivered the world's biggest battery, and now we will deliver the world's largest Virtual Power Plant," said state premier Jay Weatherill.
"We will use people's homes as a way to generate energy for the South Australian grid, with participating households benefitting with significant savings in their energy bills."
The $800 million project will produce 250MW of capacity and 650MWh of storage, allowing the combined resource to be pooled to help provide grid stability and extra capacity when supply is short.
The project will begin with a trial 1100 Housing Trust properties, which will have the solar and storage installed at no cost, funded by the state government's Renewable Technologies Fund.
One strong upside is the boost to local manufacturing: the government has decreed at least half of the rooftop solar required must be sourced from Australia. 
Tindo Solar is currently the only Australian-based solar manufacturer, and looks to benefit greatly from this arrangement. 
Glenn Morelli, the head of Tindo Solar, says the decision could enable Tindo to double output at its Adelaide-based manufacturing plant to near its capacity of 60MW a year. 
John Grimes, the CEO of the Smart Energy Council, praised the initiative, saying virtual power plants allow families to take control of their power bills, whilst providing greater security for the energy network.
"This is smart energy and smart leadership from the South Australian Government," he said in a statement.
"South Australia is a world leader on solar, storage and action on climate change, with world-leading renewable energy and emission reduction targets."