VIRTUAL ANTENNAS BOOST WIRELESS PERFORMANCE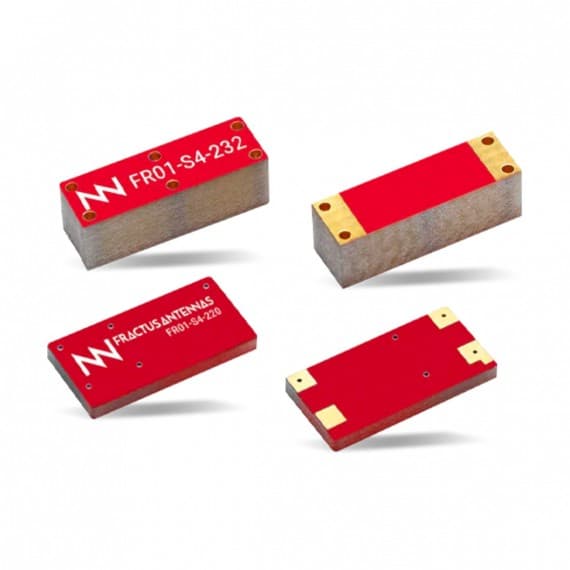 A new global distribution agreement with Fractus Antennas sees Mouser Electronics stocking a range of chip antennas, including Virtual Antenna and Xtend devices for cellular, wireless, Internet of Things (IoT) applications.
Fractus Antennas' mXtend chip antenna boosters are based on the company's own Virtual Antenna technology. The technology is designed to replace conventional antenna solutions for off-the-shelf, standardised, and miniature antenna booster components.
Available in a variety of shapes, sizes, and functions, the mXtend devices improve GPS, 3G, 4G, 5G, NB-IoT, LoRa, Wi-Fi, and Sigfox performance in wireless device applications. Mouser is also stocking evaluation boards evaluation boards.
Fractus Antennas' Micro Reach Xtend and Slim Reach Xtend devices are examples of small chip antennas for use in devices that operate in the 2.4GHz ISM band. The Micro Reach Xtend antenna combines small size and reduced clearance area (7.0 x 3.0 x 0.9mm) with high performance and integration flexibility. The monopole antenna is ideal for highly scattered indoor environments and small consumer electronics devices.
The Slim Reach Xtend is a tiny (4.1 x 2.0 x 1.0mm) rectangular chip antenna suitable for small headset devices with Bluetooth and other 2.4GHz wireless standards. Its broad bandwidth ensures high-quality signal reception and transmission across wireless devices and different plastic housings, regardless of how a user positions the devices.
Mouser Electronics
+852 3756 4700
au.mouser.com