VIRGIN AUSTRALIA EXPECTS $30-$60 MILLION PROFIT AFTER LAUNCHING CAPITAL RAISING
06-07-2016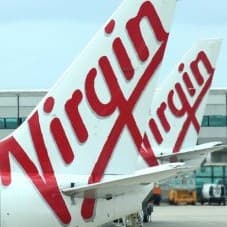 Virgin Australia has announced that it expects a year of profit between $30- $60 million as the airline increases its cost-cutting and launches a $852 million capital raising.
This would result in an increase of between $79-$109 million form the last period.
The results would not include the restructuring costs of between $90-$100 million, and between $155 and $175 million of balance sheet impairments associated with its "better business program".
The airline stated that the total charges are to be between $410 to $450 million for the full-year period.
Alongside the capital raising, $159 million would also be raised by a top-up share placement, bringing Virgin's total new equity to $1.01 billion.
Virigin said that the capital raising would be offered at of $0.21 per share, which is a 28.8 per cent discount to Virgin's closing price on June 14 of $0.295.
In June, Air New Zealand sold a majority of its stake in Virgin to Chinese conglomerate Nanshan Groupin a deal worth $232.6 million.