Published 16-03-2021
| Article appears in April 2021 Issue
Victoria's main power supply plant to close in 7 years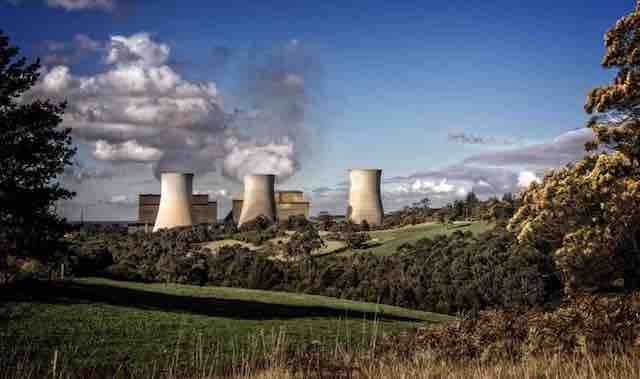 Australia's coal-fired power suppliers are facing up to one of their biggest challenges yet – how to transform themselves into suppliers of renewable energy, while maintaining a fully functional energy grid flexible enough to handle the transition.
Victoria's Yallourn Power Station, and the Latrobe Valley community it is an integral part of, have been thrust into the thick of this dilemma with EnergyAustralia's recent announcement of the closure of the power station in 2028. Yallourn is the main energy supplier to the state.
Both employer and worker advocates at the Yallourn Plant have warned that a well-planned and staged transition needs to take place within the next seven years or the outcome will be similar to what happened in nearby Hazelwood in 2017, when the power plant was decommissioned at short notice.
Meanwhile, despite recognition locally and overseas that there may be little future for coal exports, coal remains a valuable resource in Australia, as well as being the main power source.
Peak employer Australia Industry Group (Ai Group) says that Australia's coal power fleet has underpinned this country's economy and everyday lives for decades.
"But these generators are ageing and the growth of renewable energy and climate urgency are speeding their retirement," said Innes Willox, Chief Executive of AiGroup.
He added that this will be easier to handle if there is adequate replacement energy, flexible resources and any new infrastructure needed to support it.
Mr Willox also explains that impacts on supply chains need to be considered along with the "equitable treatment of workers and communities".
A similar call has come from the CFMEU Mining and Energy Victorian President, Trevor Williams.
"EnergyAustralia's announcement to close Yallourn is a big blow to the Latrobe Valley community. But the seven-year timeframe is a chance for government and energy companies that they can do the right thing by the power station and mine workers," asserts Mr Williams.
"Power stations are the heart of the Latrobe community. The community is still suffering from the sudden closure of Hazelwood in 2017 with just four months' notice."
The mining and energy workers body wants provisions for early retirement for workers ready to leave by 2028, but also calls for a work transfer scheme for workers who want a transfer to other power stations and mines in the region.
It is also calling for investment in the creation of secure, well-paid jobs in the Latrobe valley.
AiGroup points out that new renewable energy zones, major transmission lines and interconnections, as well as "energy storage projects and robust demand responses are deliverable by 2028".
"EnergyAustralia has made that process much easier by providing clear guidance seven years in advance, well-beyond their regulatory obligation."
Nobody wants to see a repeat of the Hazelwood experience with the rapid exit in 2017, which left no time for investors, energy users and communities to prepare," said Mr Willox.
He reiterates that ever-cheaper renewables will keep undermining the economics of existing power plants and that the challenges of managing a highly renewable grid are real.
"If we solve them well, a new energy advantage beckons. If we don't, we will lose competitiveness and block our pathway to net zero emissions," concluded Mr Willox.