VICTORIAN OHS LAWS MEAN HEFTY FINES FOR NONCOMPLIANCE
07-05-2018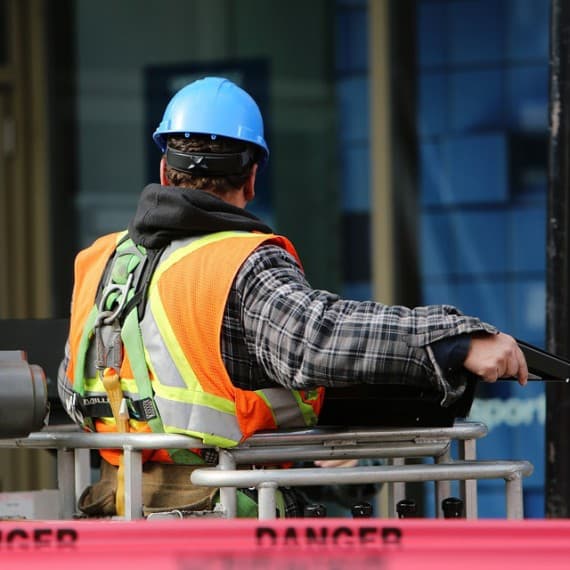 Image via Pixabay CC0 Licence
The Australian state of Victoria has had an increase in the number of workplace accidents over recent years. To address the issue, late last year the Parliament of Victoria passed the WorkSafe Legislation Amendment Act.
The new regulation dictates that companies must pay huge fines if they fail to abide by the workplace safety laws set forth in the Occupational Health and Safety Act.
If there is an accident in the workplace, duty holders are required to notify WorkSafe Victoria immediately. They are also not allowed to modify or change anything on the site where the incident took place.
If an individual fails to follow any of these rules, he or she could be subjected to a fine up to $38,000. If a company or corporate body is found to have broken the law, it could be fined up to $190,000.
A company may have passed its own safety audits in the past, but that doesn't mean it is still compliant with the new health and safety laws under the Occupational Health and Safety Act. Therefore, it's vital to conduct OHS audits based on the newest OHS laws regularly.
Regular audits are the only way to ensure compliance with the laws and to avoid outrageous fines. Since no person or company would want to pay such fines, the parliament is hoping they will be a deterrent for any noncompliant entity.
Companies that want to maintain their certification with the International Organization for Standardisation will now need to be compliant with the new ISO 45001 standard entitled "Occupational Health and Safety Management Systems".
This standard sets forth additional requirements for safety in the workplace in order to prevent accidents. It can serve as an extra incentive for companies to stay safe and routinely conduct safety audits.
Some changes to the OHS law are particularly notable, including:
Inspectors' rights
If an inspector visits a workplace to investigate its compliance, the duty holder or any other employee of the company must completely answer all their questions.
If the inspector wants to see a particular document, then it must be provided to them no matter where it is located.
If the inspector finds the company to be noncompliant because of a safety offence, the case must be prosecuted within 12 months after the time the alleged offence was discovered.
Definition amendments
The term "medical treatment" has an updated definition. Medical treatment can now refer to treatment administered by a midwife or nurse.
The word "mine" has an updated definition, as well. If a business is operating under a license in accordance with the Mineral Resources Sustainable Development Act of 1990, then it can be referred to as a mine or mine substitute.
Also, if the term, "tourist mine" is used, it refers to any area where mining or prospecting are the main activities that take place.
Notifiable incidents
If there are notifiable incidents that do not get reported to WorkSafe Victoria, or if the scene of the incident is modified, then hefty fines are only the beginning of what could happen to the offender.
Aside from companies being fined between $47,571 and $190,284 and offending individual fines between $9,514.20 and $38,056.80, they can also be subjected to criminal prosecution for the offences. In fact, the offender could actually be indicted and tried on criminal charges.