VICTORIAN FABRICATORS ARE A CUT ABOVE WITH PLASMA ACQUISITION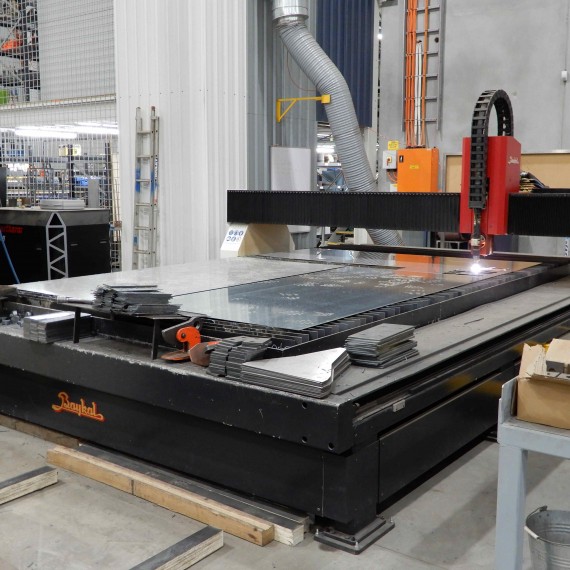 Established in 2017, Ballarat Cutting Services is a privately owned metal cutting company that is developing a strong business base with leading public and private construction, mining and industrial companies in and around the Victorian city of Ballarat. Directors Paul Harris and Peter Bailey have worked together for the past 12 years.
With increasing levels of business involving precision cutting of steel, in late 2017 the company took the decision to invest in its own cutting equipment rather than continue to job this work out to outside contractors.
Paul Harris explains: "We had been jobbing out the cutting work to a local engineering works, but they were becoming snowed under with the volume of work and the lead time for laser-cutting work had blown out from days to weeks. So we decided to take matters into our own hands."
Harris set about investigating the plasma cutting market and his research led him to the Turkish-made Baykal range of CNC plasma cutting tables equipped with the industry standard Hypertherm plasma unit.
He says: "We already rely on several Baykal machines on a daily basis. The quality of the engineering is high, and their plasma tables have a reputation for excellent accuracy."
The Baykal range is available throughout Australia from Hare & Forbes Machineryhouse, and this was a major plus for Harris as both he and Bailey have had a long relationship with Hare & Forbes, purchasing other machinery from them in the past.
Having looked at the full Baykal plasma range along with Hare & Forbes Melbourne Branch Sales Manager Steve Calderone, Harris and Bailey opted for the company's BPS 2504 CNC table with latest Hypertherm XPR 300 plasma unit.
The BPS is the flagship of the Baykal range, and is the strongest and stiffest machine in its class. This structure, combined with the precision drive components this means that the BPS optimises both the quality and speed of cutting. The 2504 model has a large 2700 x 4800mm table.
The machine was delivered and commissioned in March 2018, and in its first four months was used to process more than 60 tonnes of steel.
The introduction of the new machine was not without the odd hiccup, though.
"We did have an initial problem with Hypertherm consumables. Fortunately, Hare & Forbes found the necessary kit and had it shipped down to us," he adds. "They were awesome!"
Rick Foster from Hare & Forbes explains: Hypertherm Oceania were instrumental in the swift parts supply and technical support to resolve the warranty issue on this Baykal machine in a timely manner. Hypertherm Oceania sourced the required parts from one of their local partners to expedite the process. Support of this level is why we choose to partner with Hypertherm."
Now fully operational, the Baycal plasma table is more than proving its worth. Ballarat Cutting Services has a variety of customers, but works very closely with ICE Engineering to provide cut plate, which has considerably expanded ICE Engineering's capabilities.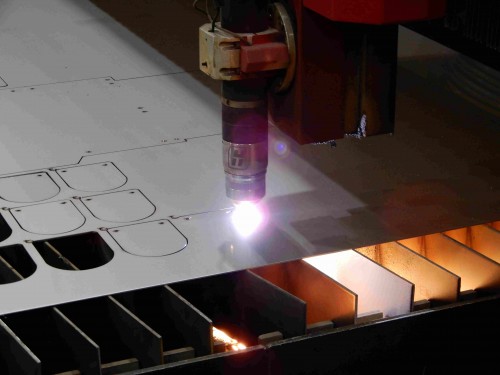 "We can do much more with the plasma than we could ever handle with the laser we used to use," says Harris. The machine has already been used to cut materials of a range of thicknesses from 3 to 80mm, and its full capabilities mean that ICE Engineering has a highly efficient solution to cutting mild steel, stainless steel and aluminium.
ICE Engineering has invested heavily in the latest generations machinery from Hare & Forbes Machineryhouse, and the company has a large range of fabrication equipment to suit a variety of needs in medium to heavy engineering. This includes a CNC press brake, plate rollers, section rollers, pipe benders, welding manipulators, guillotine, iron worker, saws, lathes and milling machines of varying sizes and capabilities.
"Now we can get our cutting done in a matter of hours instead of having to wait for the laser work to come back," says Paul Harris.
Hare & Forbes Machineryhouse
www.machineryhouse.com.au