Victoria's $2.9m boost for technology
31-08-2010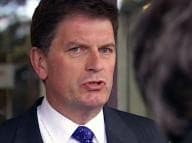 Ted Baillieu … technology grant
The Victorian Coalition Government will invest $2.9 million through the $1 billion Regional Growth Fund towards the University of Ballarat's $6.4 million Ballarat Technology Park expansion.
Victorian Premier Ted Baillieu said the expansion was anticipated to generate 520 jobs during construction, 1,820 jobs during the operational phase and could leverage capital investment of more than $155 million during the construction works.
"The University of Ballarat estimates the total economic benefit of this expansion to be more than $420 million," Mr Baillieu said.
The expansion incorporates two projects including the redevelopment and refurbishment of the University's Brewery Building within the CBD to enable continued growth of technology-based enterprises.
The second project involves development and site construction works for another seven hectares of land at the Mount Helen Technology Park, which was recently rezoned by the Coalition Government for business use.
The University will invest $3.4 million toward the $6.4 million expansion.