VIC company fined $380,000 after worker dies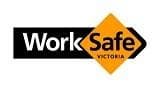 A meat processing company has been fined $380,000 over two serious safety incidents in two weeks in which one worker was crushed to death and another had his finger severed.
Melbourne County Court fined Tabro Meat Pty Ltd $350,000 over the death of Abraham Yak, who was crushed to death in a hydraulic knocking box in 2010.
The company, which operates a meat processing factory between Wonthaggi and Korumburra at Gippsland was also fined $30,000 over an incident two weeks later in which an employee had his middle finger severed while operating a bandsaw.
Tabro was found guilty at Morwell County Court last November on two charges in relation to the death of Mr Yak.
The court heard that on November 12, 2010, Mr Yak was asked to clean a rotating knocking box, a machine which uses hydraulic panels to securely hold cattle before they are stunned and killed.
He was later found crushed between the top lid and side of the machine.
Mr Yak suffered serious injuries and was flown by air ambulance to the Alfred Hospital where he was placed on life support. He died nine days later when his life support system was shut down.
The company was found guilty of failing to provide or maintain a safe system of work, and failing to provide information, instruction, training or supervision in relation the task of cleaning the rotating knocking box.
Two weeks later, on November 26, 2010, an employee had his middle finger above the middle knuckle on his right hand severed by a bandsaw he was operating in the company's hot boning room.
The company faced Morwell Magistrates' Court in June 2012 over one charge of failing to provide a safe system of work in relation to this incident. In July 2012 it was fined $65,000 but appealed. Today's sentence reduced that fine to $30,000.
WorkSafe VIC General Manager of Health and Safety, Lisa Sturzenegger, said any fatality or injury in the workplace was unacceptable.
"But a fatality and a serious injury in the space of just two weeks is appalling," she said. "Tabro failed in its obligation to both these workers. It also failed in its obligation to every other employee who was placed at risk due to the unsafe systems of work it employed.
"While most employers do the right thing, today's sentencing should serve as a warning to all companies that if safety procedures are compromised, then prosecutions will follow."