VIC campaign to get injured workers back to work
31-08-2010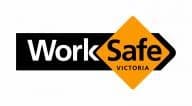 WorkSafe Victoria has launched a new campaign to help injured workers get back on their feet and back to work.
VIC Assistant Treasurer Gordon Rich-Phillips said the move follows the release of new statistics which shows the longer injured workers are off work, the more likely they are to require psychiatric and psychological help.
"This campaign aims to highlight that returning to work as soon as it is safe to do so can be an important part in the injured worker's recovery," Mr Rich-Phillips said.
"Being off work for an extended period of time can be extremely detrimental to a worker's health.
"New data shows injured workers who remain off work one year after their injury are six times more likely to access mental health treatment than injured workers who went back to work after a month.
"In 2012, five per cent of injured workers who were off work for at least four weeks sought access to mental health treatment.
"After six months off work, 18 per cent sought access to mental health services and after a year off work, 30 per cent of injured workers had sought treatment for mental health," Mr Rich-Phillips said.
As part of the campaign a special installation has been set up at Southern Cross Station in Melbourne, which will be home to an actor playing the part of an injured worker named "Pete".
Pete will spend five days replicating the actions injured workers can take over a six-week period to recover and prepare to return to work.
Pete will be visited by the people that play an important role in helping an injured worker back to work – his family, his doctor, his physio, his colleagues and employer.
The location of the installation, daily video links, and a strong social media campaign will spread the message of the benefits of a safe return to work.
WorkSafe Chief Executive Denise Cosgrove said it was not just the injured person's own determination to get back to work that counted.
"The role played by family and friends, employer, doctor and other medical professionals is crucial in the return to work process," Ms Cosgrove said.
Ms Cosgrove said the longer an injured worker was away from work, the less chance they had of getting back into the workforce.
To learn more, visit the installation on the corner of Collins Street and Spencer Street, or visit: www.getpeteonhisfeet.com.au